How to Get a Texas Food Permit
by Contributor; Updated September 26, 2017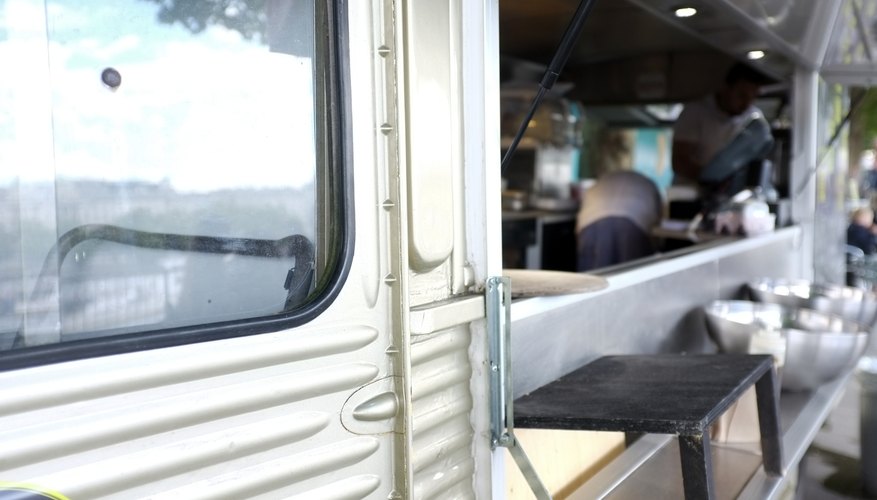 Anyone who opens a restaurant or food service company must comply with applicable state and local laws and regulations. In Texas, for instance, you must first get a Texas food permit before serving any food to customers. There may be additional local laws but the Texas food permit is the first step in food service licensing.
Step 1
Gather the necessary information to fill out the Texas food permit application. You will need the registered name of the business, legal name of the owning company, tax payer identification number, the address and phone number of the business and the legal name and title for all of the owners in the food service business.
Step 2
Determine the type of Texas permit you will require for operation of the business. Roadside vendors, mobile food units, school food establishments and food vendors at one-time events like fairs and flea markets have different requirements than retail food stores and establishments. Navigate online to the Online Licensing Services of the Texas Department of Health Services and register for free to use the site. When applying for a permit, first select the Retail Foods Program, and then select among Initial Food Establishment/Store Permit, Initial Mobile Food Unit/Roadside Vendor/School Establishment Permit or Initial SINGLE Temporary Event Food Permit.
Step 3
Submit the online application and a fee to obtain the Texas food permit. If you wish, you may mail an application into the Texas Department of State Health Services address listed on their web site. (see Resources)
Step 4
Print the receipt after you submit the application and fees for the Texas food permit. In case there are errors in the process, the receipt provides proof of payment.
Tips
Once you've registered with the Texas Department of State Health Services, you can use the same registration to access the site for all purposes, including applying for additional licenses and permits administered by the department.
Photo Credits
Artistan/iStock/Getty Images