How to Obtain a Vendor's License in Ohio for a Food Truck
by Lynda Moultry Belcher; Updated September 26, 2017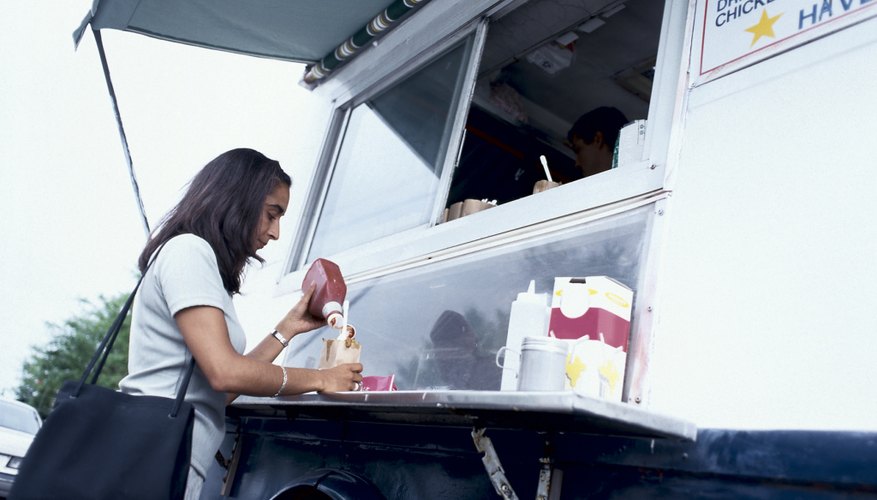 Food trucks are continuing to gain in popularity as a mobile means of serving food to customers around a particular locale. Ohio, in particular, has a number of large and small cities in which food trucks may thrive, from a funky and eclectic truck serving ethic food on the streets of Columbus to a traditional hot dog truck in Akron. However, before opening up, it is important to note what kind of vendor's license is necessary to operate a food truck in Ohio.
Step 1
Determine the city in which you plan to do business with your food truck. Each city has its own licensing for food trucks. For example, in Columbus, you must obtain a food safety certificate through the Columbus Health Department and a peddler's license through the Columbus Department of Public Safety. If you plan to operate a food truck in Cincinnati, then you may need also need a health license and a peddler's license to set up shop as a food truck.
Step 2
Submit all of your required paperwork. Again, this depends on the city, but in most instances, you will be required to produce proof of liability insurance, a signed commissary agreement or proof of commercial-grade kitchen equipment used to prepare the food. You may also need to fill out specific food truck forms applying for the peddler's license detailing the name of your business and contact information.
Step 3
Pay all associated fees. Depending on the city, you may pay anywhere from $100 and up. For example, in Columbus, you may pay $100 for a peddler's license, while in Akron, you may pay just $35 for your peddler's license. In Cleveland, a food truck vendor may pay $60 for a food peddler's license. Also, consider any annual fees you may have to pay as well.
Photo Credits
Hemera Technologies/Photos.com/Getty Images