It is not difficult to sell books and make good cash on half.com. It is easier to have someone else, with experience, tell you the s steps and advantages as it can be intimidating at first. I have 7 years of experience and have sold over 100 books that I have purchased, been given or found in the trash. It think you will find this article useful. I have taught friends now I can help you, too.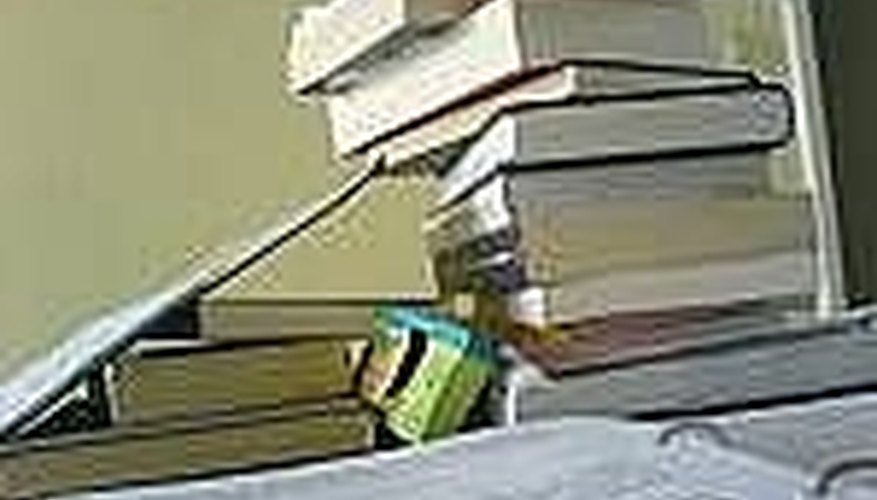 Go to half.com and register. Half.com is owned by eBay.com. Ebay is an auction site while half.com is straight sales for a pre-set price. The buyer pays for shipping. They automatically get media mail (USPS.com) unless you allow them to request (and pay for) faster shipping. You have to mail the media shipping requests within 5 days of selling. If you don't have time to go to the post office daily do not offer faster shipping. If you do not have time to ship for periods of time you can suspend your sales with a "vacation" button which stops your inventory from being shown. When you want to resume just click the "back from vacation" button.
You have to register a debit or credit card with your login to prove you are an adult. You register your checking account number and routing so that half.com can automatically pay your earnings every month into your checking account. Half.com deducts their fee from your sales before the deposit. They have an accounting page for you to view that states how much the book sold for, minus their fee, plus the shipping fee and gives a total. They sell only for the price you set. The next step shows you how this works.
To list a book, video or tape: type the name of the book in the search box at the top of the page. It will take you to the others of that book that are for sale. Make sure you select the correct format (cd or book, hard or soft cover). Look at the prices and conditions others have listed. To sell yours look in the upper right corner of the screen and find SELL YOUR STUFF and click. When you are doing your listing there is a link to click telling you the condition rules. For instance, "Like new" good enough to give for a gift. "Acceptable" some damage but all pages intact. There is a comments section where you can write the exact condition of your book such as "slight water damage to cover". There is a box to click down for book conditions.
The last step is a section that shows the range of what others are selling the book for and how much the average sell price is AND how much the last one sold for. Do not over price your book or you won't sell it. Then you click submit.
It takes about 15 minutes for your listing to show up so be patient and don't list it twice unless you have two copies. There is a MANAGE YOUR INVENTORY tab on the right hand side of the screen. In this section you can delete, suspend, or edit your listing. Look over the tabs at the top and bottom. You can edit prices and then hit submit. If you don't have the book anymore delete it.
Leave feedback for those who buy so they will leave feedback for you. This will give your buyers more confidence. Feedback shows up as the number next to your login name such as BOOKSELLER(73) means bookseller has had 73 positive feedback ratings. If you click on the 73 it will show you the comments everyone left. It will also show if there were negatives. There usually is a few but if it is more than 5% negatives that seller is doing something wrong.
Good luck and happy selling. Write with questions and I will try to help you.
Always tell the truth about the condition of the products you sell or people will (rightly so)leave negative feedback and you will not make sales.
Keep the books, tapes and videos you have listed in one place so you can find them when you need to ship them. Also, save brown paper, big envelopes and padding material for shipping. Buy shipping tape and if you have a lot of books a small postage scale. If something weights more than 13 oz. it has to be put on the counter in the post office but you can stamp it at home. If you mail something that weighs more than 13 oz it will come back to you and not be delivered. You can find shipping rates on USPS.com under media mail (packages).