DHL is the self-proclaimed world's largest logistics company. It specializes in international mail and freight solutions for personal and business needs.
General Overview
DHL is an express shipping company that specializes in air, ocean, rail and road deliveries. It handles both commercial freight and mail services for its customers. It has over 300,000 employees worldwide, operates in 220+ countries/territories and generated more than 46 billion Euros (~$64 billion) of revenue in 2009.
Key People
DHL was founded in San Francisco by Adrian Dalsey, Larry Hillblom and Robert Lynn. Its three primary CEOs (of "Supply Chain and Corporate Information Solutions," "Express" and "Global Forwarding and Freight," respectively) are Bruce Edwards, Ken Allen and Hermann Ude.
History
DHL was founded in 1969 as a paper delivery service between San Francisco and Honolulu. By 1971, the company expanded operations into the Far East and Pacific Rim. By 1978, the company had active operations in Asia, the UK, the Middle East, Latin America and Africa. They began delivering packages in addition to their document services in 1979.
Offerings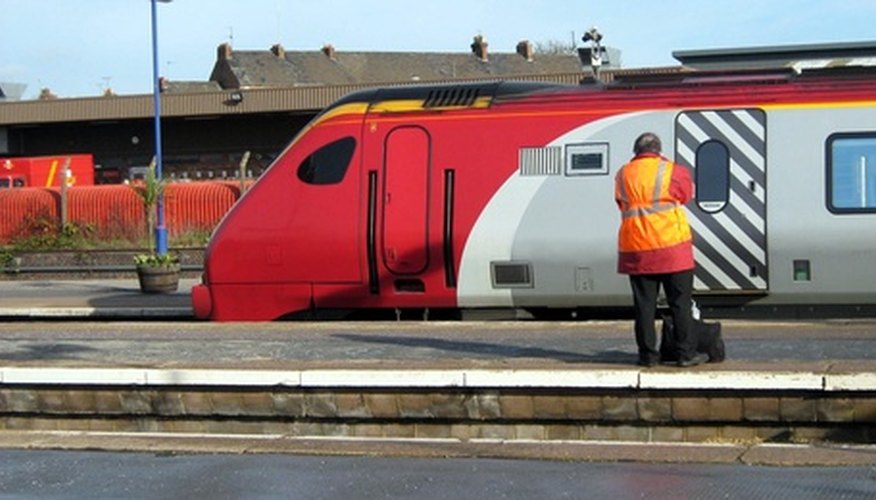 man in railway/train station standing beside train image by L. Shat from
Fotolia.com
DHL specializes in express deliveries, global freight forwarding, supply-chain services and global mail. All of these services are equipped to handle air, ocean, rail and road delivery to meet customer needs.