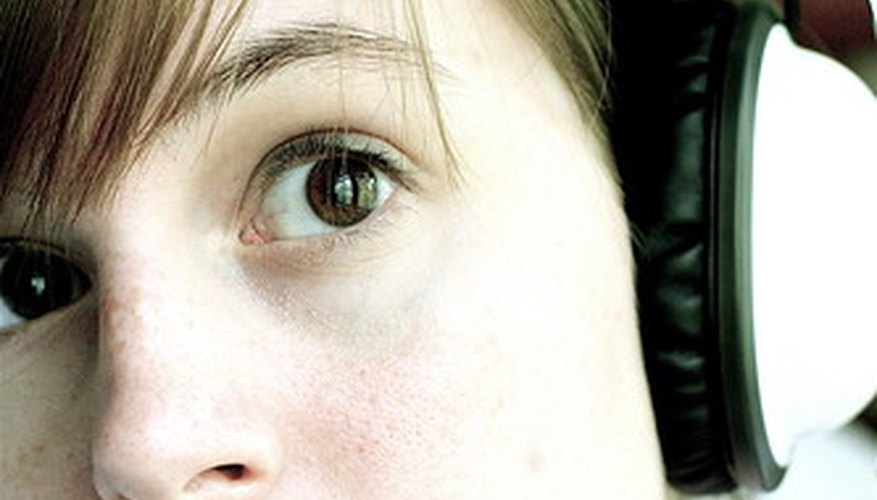 Image by Flickr.com, courtesy of Carolyn
With WAVpedal® 7 transcription equipment (other versions are available but 7 is the latest), you load the WAVpedal® software on to your computer's hard drive, which converts the computer into a transcriber. The foot pedal is plugged into the USB or serial port on the computer tower, and you control audio playback by pressing down on the foot pedal. According to theprogrammers.com website, WAVpedal® sets the industry standard for wave pedal transcription equipment.
WAV-Formatted Files
You can play any type of WAV-formatted file including: DSP Group TrueSpeech, Fraunhofer IIS MPEG Layer-3, Lernout & Hauspie, Microsoft IMA ADPCM, Microsoft ADPCM, Microsoft GSM 6.10, Microsoft CCITT G.711, and Microsoft PCM.
Other File Formats
WAVpedal® also plays the following files in their original format (no conversion needed): Sony MSV & DVF, BCB/PC Dart, Digital Voice VoicePower, MP3, Olympus DSS, Voice-It SRI, FTR Gold, Microsoft Network, Voxware, and Windows Media. For Digital Voice VoicePower, files recorded in the Rhet24 or Rhet32 mode are supported. The Codec required to play these files is not installed with Windows, but is included on the WAVpedal® CD software.
Easy to Use
You can control voice-file playback with your foot pedal, type into your word processor, and listen to the voice file from your PC. WAVpedal® eliminates the need for additional transcription equipment. Setup is very easy and you only have to point and click on the sound file you want to play. WAVpedal® will automatically load your word processor and associate the selected sound file with your word processor.
Additional Features
The interface lets you raise or lower the volume of the file. You can listen to fast dictators at slower speeds or you can speed up the playback while you quickly review your document.
Computer Requirements
Image by Flickr.com, courtesy of National Institute for Occupational Safety and Health (NIOSH)
You need a PC with a 32-bit Windows platform (Win 95, Win 98, Win NT, Win 2000, Win Me, Win XP, Windows Vista) and a Pentium 100 or better processor. You will also need RAM of 32 megabytes (MB) or more, SoundBlaster 16 compatibility, and 10 megabytes (MB) of free disk space. Also needed is a Super VGA or better monitor, and one unused USB port (USB foot pedals only) or one unused 9-pin communications (comm.) port (for serial foot pedals only).
Equipment Cost
As of December 2009, package price is about $220 and includes a foot pedal, software, and a headset. You can also buy the software without the foot pedal and headset at a lower price, but there's no guarantee that the software will work with another foot pedal.
References
Resources
Writer Bio
Phyllis Smith Asinyanbi lives in Chicago and began writing professionally in 2009. Her work has appeared on eHow, Digital Journal and Allvoices. She won an Allvoices American Pundit Semi-Monthly prize for a report she wrote on the Boston bombing and was also featured as an Allvoices Anchor of the Week.