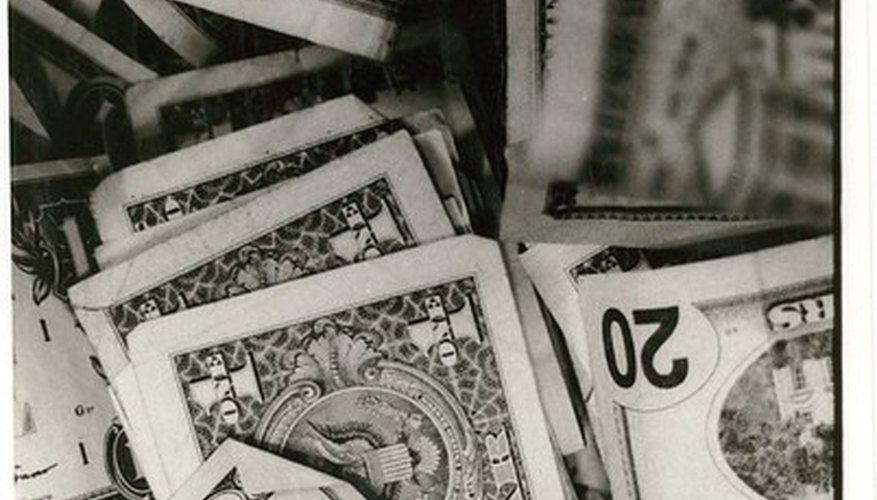 Image by Flickr.com, courtesy of borman818
Start-up grants are generally awarded to a business that is starting or has only been operating under two years. Grants are awarded by private lenders, as well as government agencies on the federal, state and local levels. There are requirements a small business must meet, such as the type of services or products offered by the business, to qualify for the different types of grants.
The Small Business Administration
The Small Business Administration does not offer start-up grants for small businesses, but the administration offers assistance in locating federal, state and local government agencies or businesses that do. The SBA has access to listings, resources and other helpful research tools that are not available online or in publications made available to the public. The SBA not only offers assistance in locating the start-up grants, but the administration also helps a business develop a new or critique an existing business plan that may be necessary to secure a small business grant.
Types Of Small Business Ownership
Start-p grants are awarded to businesses based on the type of ownership of the business. For instance, a small business that is owned by a woman can qualify for start-up grants that are not available for small businesses owned by men. The Women's Financial Fund offers start-up grants ranging from $100 to $5,000 to women starting a business. The grant is extended to all types of businesses, which include service oriented and network marketing businesses.
Repayment Misconceptions
A small business owner should not be under the misconception that all start-up grants are awarded on a non-repayment basis. Some grants do require repayment. Other grants that do not have to be paid back, can have other stipulations, such as giving the donor of the grant ownership in the start-up business, stock in the small business or representation on the board of directors of the business. Before accepting a start-up grant, a small business owner should verify the terms of the grant.
Significance Of Startup Grant Funds
The significance of a start-up grant is to help a small business owner get his business off the ground. Some small business start-up grants can be very large, while other grants can be $100. The small grants can still help with the cost of equipment upgrades, maintaining websites and other promotional services. Larger grants can assist the small business owner with larger expenses, such as purchasing office space or equipment. No matter how small the start-up grant is, the grant is still significant and helps a business cut costs of out of pocket expenses.
Warnings
The United States Department of Health and Human Services offer assistance for small businesses interested in receiving start-up grants for their business. The department assists business owners with locating discretionary grants for starting a business. The federal agencies that offer start-up grants warn recipients to use these grants for the purpose of starting a small business. A small business owner may not take the grant money to pay for personal expenses that do not pertain to the small business. This is considered fraud, and a business can be penalized and face legal consequences, in addition to refunding the awarded grant money.
References
Writer Bio
Mona Johnson is a graduate of Miami University in Oxford, Ohio, with a degree in communications. She began writing in 2001 and producing literary works in 2003 for T.A.D.D. Writes Publications. Johnson has experience with writing articles and blogs geared towards facts, keywords, fashion and other subjects.