What are the Rules for Mail Delivery?
by Kristin Swain; Updated September 26, 2017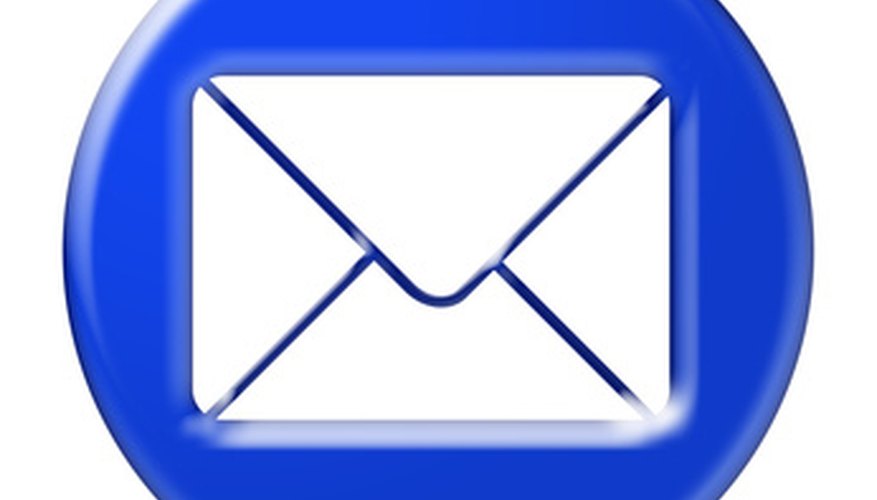 The postal system is a strictly regulated part of the federal government. As such, it is very important that postal workers follow the rules for mail delivery carefully to prevent fraud and unauthorized access to personal information. A postal worker found violating any of the rules of mail delivery could face a fine or disciplinary action.
Double Check the Address
Before delivery, the postal worker should double check the address on the mail. This helps to prevent mail delivery to the wrong person. It also helps to avoid identity fraud by ensuring that mail is delivered to the correct recipient. While incorrectly delivered mail can be common, it is important that postal workers work to try and prevent these mistakes as much as possible to help protect themselves and their clients.
Over-the-Counter Delivery In Specific Situations
Postal workers are not allowed to deliver any mail over the counter, or in person at the post office, unless the customer has received a package that will not fit in their mailbox. Mail that can be delivered over the counter includes over-sized packages, excessive amounts of mail, and mail for which a signature is required for delivery. By only offering over the counter delivery in certain cases, the postal service helps to cut down on the daily tasks of workers and also helps to ensure that only authorized users are accessing the mailbox.
Check Identification for Package Pickup
Postal workers are required to check identification for anyone who receives over-sized mail or a package requiring delivery confirmation or a signature that picked up from the postal center during business hours. This is to prove that the person picking up the item is the intended recipient. It also helps to prevent identity fraud and also protects the post office from theft. Without a government issued photo ID, a customer will be denied access to the mail. If a customer refuses to provide picture ID for the collection of the mail or come to collect it within a certain amount of time, usually two weeks unless specifically noted on the package, the package will be returned to sender as unclaimed.
Resources