Difference Between APQP and PPAP
by Cynthia Nardis; Updated September 26, 2017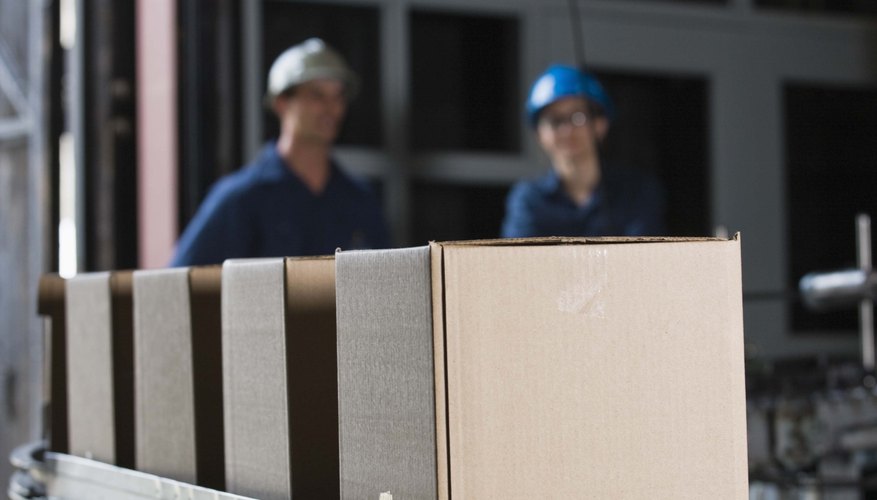 Companies acting as suppliers to other businesses use the quality management standards APQP and PPAP to ensure the quality of their products and the satisfaction of their customers. These standard procedures were originated by the Big Three automakers in the early 1990s. Each has its own manual published by the AIAG, or Automotive Industry Action Group. Many other industries have since embraced these standards. APQP and PPAP are related, but not identical. In fact, PPAP is one part of APQP.
Different Definitions
APQP stands for Advanced Product Quality Planning. It is a process of detailed planning for the design of a product and of the production process that will be used to make the product. It emphasizes satisfying all of the customer's requirements and anticipating any problems before they occur.
PPAP stands for Production Part Approval Process. It is a formal procedure the supplier goes through to get approval from the customer to begin production. The supplier submits samples from trial production runs to show that the product can be consistently manufactured to meet all of the customer's specifications.
PPAP Is One Part of APQP
APQP is the entire quality planning process that takes place before the product is manufactured and shipped. The first three of its five phases are devoted to preliminary planning, product design and manufacturing process design. The fourth phase includes the trial production runs, data collecting and the PPAP. The fifth phase is for assessment and for making any production changes that are necessary or that would improve the product.
Different Goals
The primary goal of APQP as a whole is to design a product and a process that will fulfill all the tasks the customer requested. A further part of this goal is to anticipate any problems before they happen and keep them from becoming the customer's problems. Although the ultimate goal of PPAP is the same, its immediate goal is to secure the approval from the customer to begin production. PPAP has related goals of proving that the supplier truly understands the customer's needs and can produce a part that meets or exceeds those needs. The supplier must demonstrate that the part can be produced at the same level of quality consistently at a particular rate of production.
PPAP Has Direct Customer Involvement
The supplier's personnel are responsible for carrying out most of the APQP process. The supplier's teams work with the information and specifications the customer provided up front and may occasionally contact the customer for clarification. But the supplier designs its own processes, deals with its own problems and tries to keep them from becoming the customer's headaches. The PPAP is the part of APQP during which the supplier sends the customer the samples, the customer sends feedback the other way and the two companies discuss possible changes for the product or its process.
Photo Credits
Jupiterimages/Comstock/Getty Images