Ryan McVay/Photodisc/Getty Images
The art of writing a well-crafted letter is dwindling in this age of electronic communication, with content abbreviated and punctuated by emoticons. The person who writes letters clearly and concisely possesses a skill valued by many but mastered by few. Just as Victorian-era writers referred to etiquette manuals, today's letter writers can access a multitude of letter writing samples via the Internet. Sample letters serve as templates the user personalizes to suit specific needs, from business to academia to personal correspondence.
For Consumers
Sample business letters are available for consumers and usually are formatted to emphasize brevity, clarity and focus. There are sample consumer business letters for complaints, product inquiries, customer service requests, service specifications, receipt of goods and more. Letter templates allow the consumer to deliver a message or question in a concise, professional manner and provide the layman with proper verbiage for specific business matters.
For Business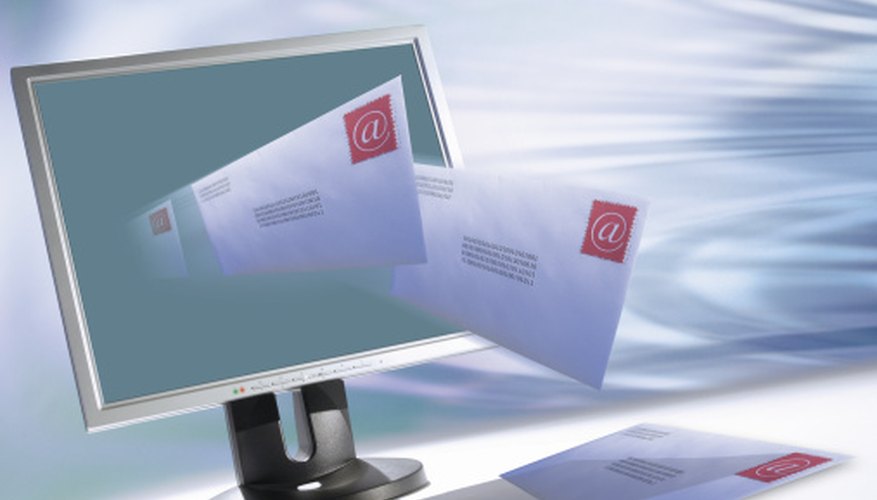 Comstock/Comstock/Getty Images
Sample letter templates exist for every imaginable segment of the business world -- accounting, warehouse management, administration, IT, quality control, to name just a few. Options run the gamut from human resources templates for hiring, termination, promotion, benefit changes, recommendations and inter-departmental notifications to outside requests for bids, rental or lease agreements, change of contract terms, delivery notifications, collections and more.
For Sales and Marketing
Sample letters for sales and marketing are available for each step of the marketing and sales process -- from market research letters to proposals and terms of contract. Many sample sales letters are designed to grab the reader's attention with the first sentence and then provide a call to action before closing. The call to action instructs interested consumers on what to do next -- visit a website, phone, email or where to send payment.
For Job Seekers
Looking for a job can be daunting, particularly when it comes to making a good first impression prior to meeting a prospective employer face-to-face. Job search sample correspondence can provide a good foundation and includes templates for resumes, cover letters, informational interview requests, reference requests from previous employers, interview follow-up letters and thank you notes, and contract negotiation examples.
For College Admissions
Sample letters for college admissions provide assistance in getting started on and following through with the application process and college business matters. As with a job search, applying to college means putting your best foot forward in writing. Templates exist for things such as writing a letter of inquiry to a specific department within a school or to athletic coaches, college scholarship inquiries and dorm assignment letters.
Ryan McVay/Photodisc/Getty Images