How Much Do Credit Card Companies Charge Per Transaction to Retailers
by Joseph Jacob; Updated September 26, 2017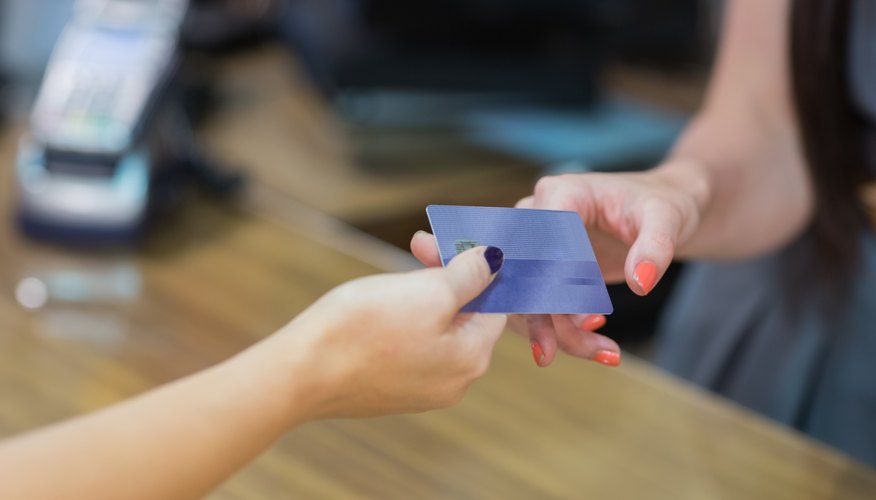 There are several fees charged to merchants that accept credit cards from their clients as a form of payment that range from 1 to 3 percent of the cost of a transaction. Although the cost of processing credit cards falls on the merchant, that cost is ultimately borne by consumers when they pay with credit cards or cash because the merchant will raise prices to recoup costs.
Discount Fee
According to Yahoo! Small Business, the discount fee is a percentage of the transaction that the bank or credit card processor charges the merchant for accepting the card. The rate depends on a variety of factors, including the risk associated with the transaction or business, volume of sales and the average transaction amount.
Discount Fee Rate
Generally, for transactions where the card is presented to the merchant at the point of sale, the discount fee ranges from 1.5 to 2 percent. Where the card is not presented directly to the merchant, such as in Internet or phone transactions, the discount rate ranges from 2.2 to 3 percent. The rate is likely higher for the latter category because of the higher risk associated with fraud when the credit card is not present at the point of sale.
Transaction Fee
Merchants are also charged a transaction fee at a rate of 15 to 75 cents per transaction. A credit card processing company called LawCharge says the fee is required to obtain authorization to deposit the funds into the merchant's account. Some credit card processing firms also charge merchants a fee of roughly $10 to print summaries of monthly transactions.
Other Fees
In addition to discount and transaction fees, merchants may also be charged a host of other fees, including annual fees, setup fees, programming fees or fees associated with service calls. While these fees are not generally calculated or charged on a per-transaction basis, they can have an impact on a merchant's pricing policies.
Photo Credits
Wavebreakmedia Ltd/Wavebreak Media/Getty Images