Small boutique businesses must do two vital things according to The Practice Building Team. They must design a service or product that fulfills a need consumers have. Second, because they are a David against the Goliath of big business they must sell their product with a fun spin that draws customers to their store. The best boutique business for you is something you are good at doing or have knowledge of that can meet those two requirements.
Pet Boutique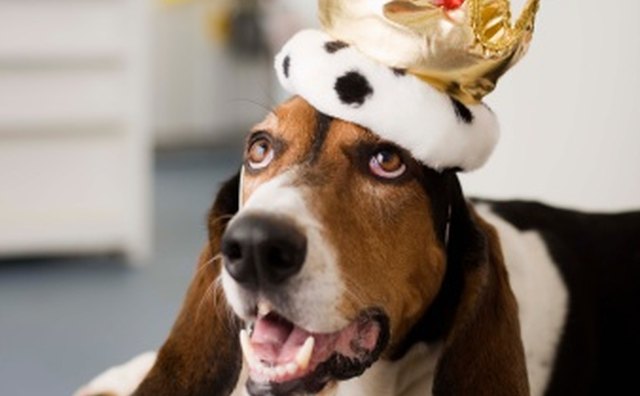 These days' people love doting upon their pets. Fun boutique business ideas can be formed from the niches created by extravagant pet owners. A pet bakery, for example is a way to combine two life loves; baking and pets. A doggy clothing shop, a chic grooming salon or a custom pet toy shop are additional pet boutique ideas. For the extreme animal lover, boutique pet stores may sell animals. If you want a pet shop that is unlike any other, consider narrowing your breed or species to a select group such as only Airedale dogs or tropical birds.
Baby Boutique
There is hardly a better time in someone's life in which to appeal to a sense of luxury then during a pregnancy. People who are getting ready to welcome a new member of the family will spare no expense to ensure the comfort of their newborn, and you can provide that comfort. It is a commercial niche that will always have a market because people will never stop having babies. There is a lot of product aimed toward babies out there. For a fun boutique idea, focus your angle and carry products that appeal to the individual style of the mother by offering something unique such as only Earth friendly baby supplies.
Flower Boutique
Flower boutiques focus around cutting and arranging flowers for gifts, centerpieces, sachets, boutonnières and bouquets. A flower shop is already a fun boutique but why let the fun stop there? You can choose to feature a specific product such as a rose shop with arrangements that all center on roses or a tulip shop with every color tulip imaginable. The detail adds a whimsical character to a boutique. According to Business Ideas, an artful inclination and familiarity with flowers is all that is really needed to succeed with a flower boutique. If you find yourself struggling, workshops are available to broaden your knowledge of this craft.
Vintage
A boutique business is a niche business. It doesn't have a gigantic market, so its appeal must be sentimental. A great way to appeal to a person's sentimental side is through memories, and vintage boutique shops do just that. Weather your avenue is vintage ice cream and soda, barber services or even clothing, putting a "good old days" spin on it may be just the niche that your boutique needs to make it a fun place to visit. Do what you are good at and focus on vintage products with a vintage atmosphere.