What Are the Roles of Marketing Communications?
by Frank Girard; Updated September 26, 2017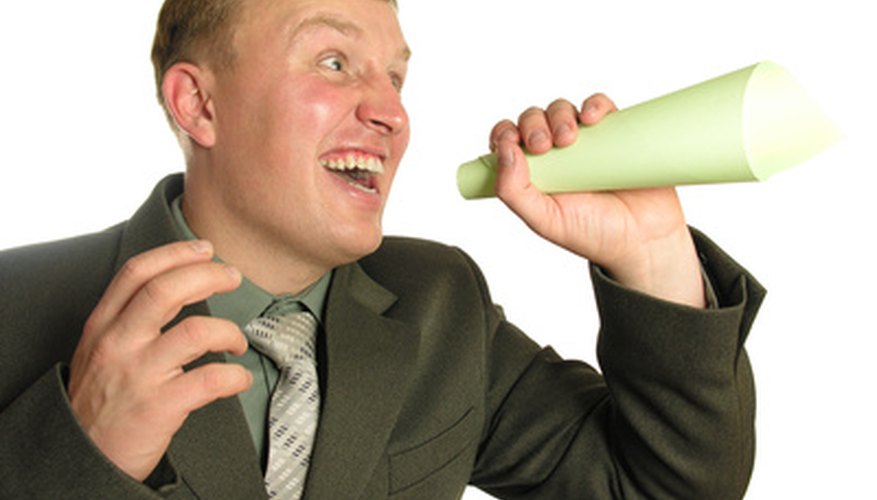 Marketing communications involves the creation and delivery of messages though selected media to communicate with one or more markets. Marketing communications play an increasing number of roles with the expansion of communication options in areas such as social media.
Targeting
Marketing communications target one or more markets. Which markets you target will depend on the role of your communications. For example, if you want to reach a new market in a different geographical area that will allow you to grow your total market share, your marketing communications will need to be designed to influence and educate customers in that new location.
To properly pick a target market, consider the problems and issues that customers in that market face and how you can add value by addressing them. Make sure you can effectively reach that customer segment so that your marketing dollars are well spent.
Education
Marketing communications educates a market about a company's products or services, including how they are different from the competition. One example is the need to differentiate a New York City hospital, since more than 15 hospitals are located there. Another educational example is promoting the value of a company's internal culture so that employees can be retained longer.
Persuasion
A primary role for marketing communications is persuasion. For effective communications, you must first decide on your objective. Decide if you are focused on building brand identity or on selling your company's products or services. Also determine your audience. Your communications may center on persuading potential employees to join you or they may be intended to attract new customers; in either case, the persuasion tactics will be different. Decide on your call to action and what specifically you want your audience to do.
News Media Relations
If you want the news media to report positively on your company and provide opportunities for you to get media exposure, marketing communications should be targeted to that audience. In this role, media kits can be distributed to educate news media about your company and encourage them to distribute press releases and special interest stories about you. If you are a public company, the value of your stock can be influenced by how you are perceived by news media .
Photo Credits
businessman yelling image by Pavel Losevsky from Fotolia.com