How to Set Up the Commission Structure for a Salon
by Van Thompson; Updated September 26, 2017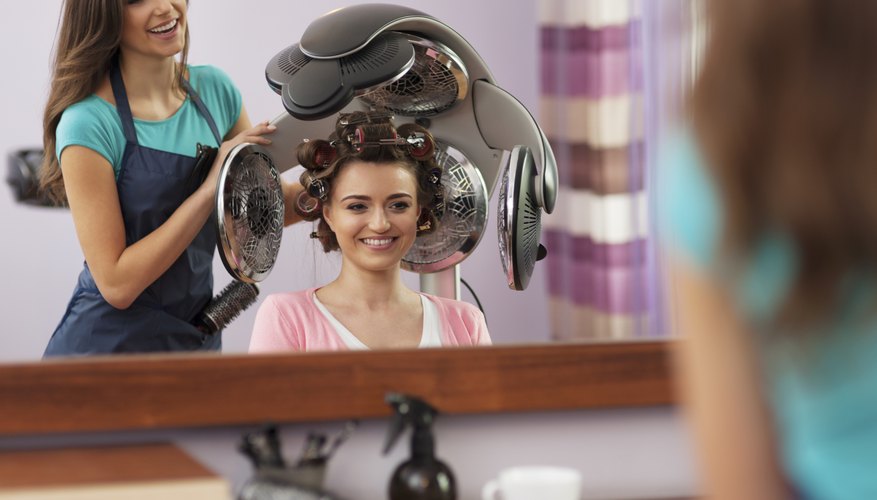 Many salons use a commission-based fee system to encourage stylists to bring in new business and reward hairdressers who attract the most customers. You're not obligated to use a specific commission structure, but once you sign a contract, you have to stick to its terms. Consequently, you need to evaluate what will work for your business and what's fair to both you and your hairstylists.
Different Options for Different Stylists
Most salons offer different commission packages to hairdressers based on their experience and results. Some salons even pay beginner hairdressers on a salary or hourly basis, then promote them to a commission-based payment system when they're able to bring in their own business. Remember that if your hairstylists can't make money, they won't stick around, and that means you won't benefit from their clients. It may be better to start some stylists on a non-commission pay system, then let them work up to results-based pay.
Determine Commission on Clients
Stylists should receive the same commission for each client, whether that client is a movie star or a homemaker. The amount can vary from stylist to stylist, however, with more successful stylists getting a higher commission per client. Calculate how much money each stylist brings in, then determine a commission percentage. You must also determine whether the commission you're offering is enough to keep stylists from seeking work elsewhere. A 50 percent commission is usually a good starting point.
Define Commission for Products
You'll also need to offer your stylists commissions on the salon products they sell, because otherwise they have little incentive to peddle these items. Subtract the amount you pay for these products from their sales price, then determine how much you must make to keep your salon running. Give the rest to stylists in the form of commission. Twenty to 50 percent is usually reasonable.
Track Results
Your commission structure won't matter if you're not tracking results. Create a system that makes it easy for stylists to enter new clients into the computer, and make sure you log each product sold. You should also define what counts for commission. For example, most salons pay commission on returning clients, but some pay a higher premium for new clients.
Photo Credits
gpointstudio/iStock/Getty Images