How to Conduct a Staff Briefing Session
by Jackie Lohrey; Updated September 26, 2017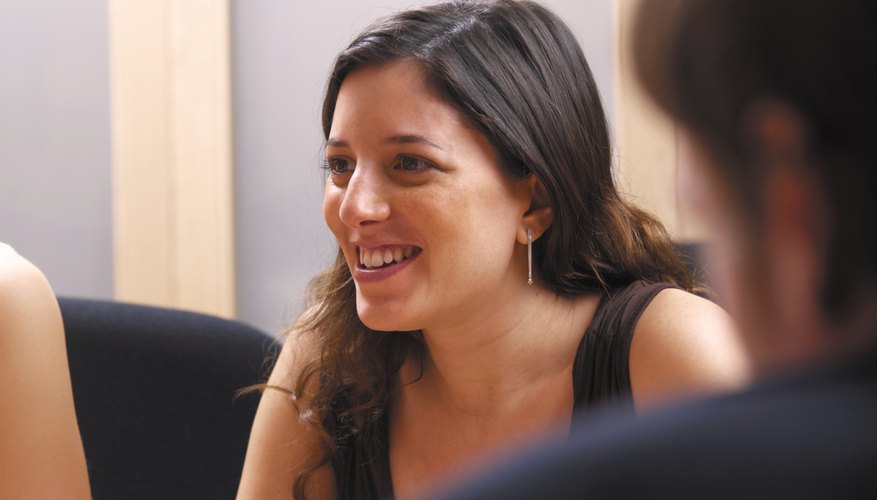 Regularly scheduled staff briefing sessions are an essential communications tool. Instead of relying on memos or email, you're taking a face-to-face approach. This not only offers opportunities to provide relevant information, but also to answer questions and clarify potential misunderstandings. However, unlike other types of meetings, briefing sessions typically focus on business or project operations and last no more than 15 minutes to 30 minutes.
Basic Rules
Even though briefing sessions are often informal, ground rules for good conduct and communication should still apply. A short time frame makes it vital to establish rules that make sure others listen when someone is speaking, that keep communications to the point and professional, and that encourage questions and productive feedback. In addition, because briefing sessions focus on providing updates and other relevant information, staff members should understand that this isn't the place to debate company policies or decisions.
Work from a Predetermined Agenda
Prepare an agenda just before the briefing begins. This is necessary to make sure the briefing includes both standard items and any breaking news. For example, an agenda for a pre-shift staff briefing might include job assignments, scheduling adjustments and information about events that took place during the previous shift. You can either distribute the agenda or ask staff members to take notes. The goal is to keep you on track and make sure the briefing is beneficial.
Start with a Bang
Spend the first two minutes of every briefing energizing and motivating staff members. Start with good-news announcements, such as congratulating the team for meeting sales goals the previous day, welcoming a new employee or announcing the date for an employee appreciation day. According to Albert Mensah, a professional coach and author, what you talk about isn't as important as whether it produces a motivational effect.
Reserve Questions for the End
Reserve the bulk of time for distributing information. Tell staff members that you'll take questions and clarify information at the end, not during the briefing. This is important both to make sure you stay within the time frame and keep everyone's attention focused on the information at hand. If you cannot answer a question immediately, get the answer once the briefing is over and follow up as soon as possible, especially for time-sensitive questions.
Photo Credits
Nick Daly/Digital Vision/Getty Images