How to Write a Letter to Request a Meeting
by Victoria Duff; Updated September 26, 2017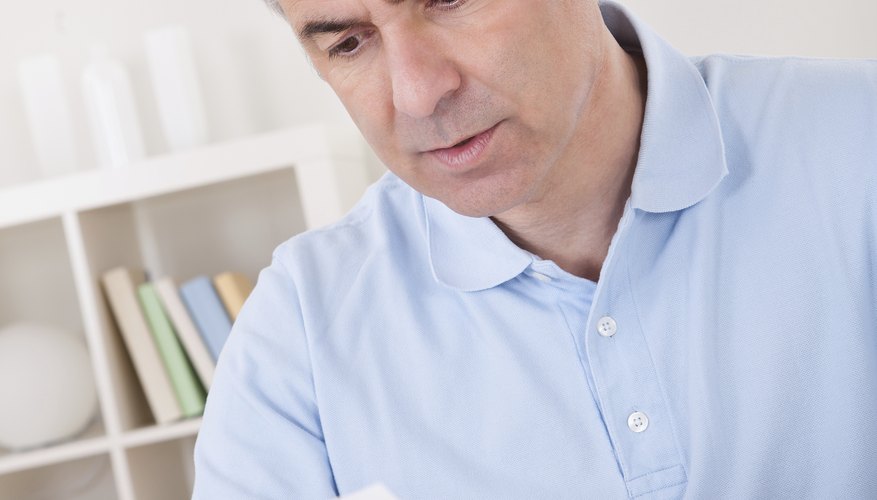 First impressions count when you write someone to request a business meeting, whether the letter is in print or email form. If your letter rambles on without a central focus, includes spelling and grammatical errors, omits key details about the meeting or is presented in an unprofessional manner, the recipients might not think you are worth their time. Improve the chances of a positive response to your meeting request by keeping your letter brief and to the point and by providing accurate and clear details. Write it in a business letter format to ensure it is presented as professionally as possible.
Business Letter Format
Step 1
Justify your physical letter to the left side of the page, on business stationary. Don't use emoticons or cute graphics if emailing your invitation.
Step 2
Place the date under the letterhead. Skip two lines and list the subject's formal name and title, company name and address - line by line. The email already contains the date and email address of your intended recipient, so there is no need to add these.
Step 3
Skip another line and add "Subject:" with a few descriptive words such as "Invitation to meet to discuss your account." For an email letter, write an informative subject line similar to the subject in a paper letter.
Step 4
Skip two lines and add an appropriate greeting, such as: "Dear Mr. Jones:" for someone you are not on a first-name basis with, or "Dear Bob:" if you know each other. Skip a line and begin the body of your letter. For an email, start out with the greeting. Skip a line and continue with the body of your letter.
Step 5
Skip two lines at the end of your letter. Write an appropriate sign-off such as "Regards," and insert your signature block, which includes your name, title, company name and direct contact information like office phone number, cell phone number and email address.
What to Say
Step 1
Keep the tone of your letter appropriate. For example, business-casual letters can include pleasantries such as "I hope this letter finds you in good health after the events of last night." A formal letter should omit most personal comments and stick to the specifics of the meeting.
Step 2
Introduce yourself briefly if your recipient doesn't know you, then state that you would like to request a meeting and what you hope to discuss or achieve in the meeting. For example: "I am the new manager of your account at XYZ Corp, and would like to invite you to meet with me so I can show you how our latest products can improve your profits."
Step 3
Suggest two or three dates and times for the proposed meeting so your subject has a choice and is likely to respond to your letter. Indicate whether the meeting will be in your office, your subject's office or a third location, and whether it will include a meal or refreshments.
Step 4
Close the letter by stating when you will call to confirm the date, time and location of the meeting. Add a short statement expressing how much you appreciate the recipient's time and attention.
Tips
For company meetings, write a short letter with emphasis on the purpose, time, date, location of the meeting and when a response is required. For a sales or introduction letter requesting a meeting, emphasize the value your subject will derive from a meeting with you, such as information on company initiatives, cost savings, other benefits for the recipient, or networking with potential business contacts.
Photo Credits
AndreyPopov/iStock/Getty Images