How to Start a Chinese Restaurant
by Sharon Guy; Updated September 26, 2017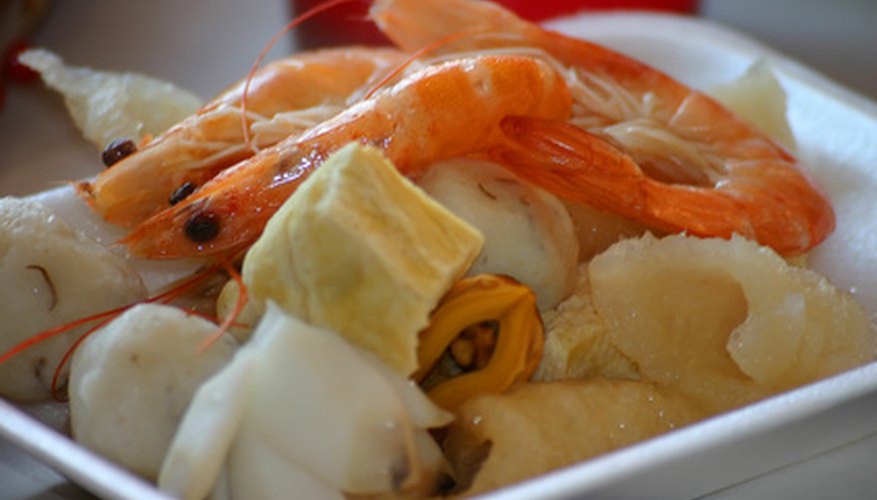 Starting your own Chinese restaurant will require careful planning and preparation before you open the restaurant. Think about your favorite Chinese restaurants. What made you return again and again? Chinese restaurants can offer inexpensive take-out or high quality gourmet cuisine. The quality of the food, cost, service and the atmosphere of the restaurant are factors that attract repeat customers. Learn as much as you can about the industry, and decide how you will make your restaurant stand out from the competition.
Preparation
Step 1
Decide what type of Chinese restaurant you want to own, and what type of customer you want to cater to. A Chinese restaurant can alllow take-out, dine-in or both. Your restaurant can specialize in a particular type of Chinese cuisine, or offer a wide variety of dishes. Szechuan, Cantonese and Hunan cuisines are a few choices. Cater to current food trends, such as offering more vegetarian or healthy items. Write a menu plan.
Step 2
Research suitable locations. Decide whether you want to open a new restaurant or purchase an existing restaurant or franchise. Look for places with plenty of pedestrian traffic, and analyze whether the pedestrians in the area will be interested in buying Chinese food. Look for buildings with plenty of parking and ample lighting. Find out what other restaurants are nearby, especially other Chinese restaurants. Don't open a restaurant that is too close to another Chinese or Asian restaurant, especially if the other one has been there for a long time.
Step 3
Once you choose a site you are interested in, research the history of the businesses at the location, especially how frequently prior restaurants have closed. A great restaurant at a poor location will not survive. Spend as much time as possible scouting for a site that will work well for a Chinese restaurant.
Step 4
Find out the rental cost of the location you are interested in leasing for your new restaurant, and whether the lease is a short-term or long-term lease.
Business Plan
Step 1
Write a strong description of your restaurant's concept and mission. This includes what type of Chinese cuisine will be on the menu and the price range. Decide whether you want customers who prefer take-out, a buffet menu or table service. Remember, when you show your business plan to potential investors or lenders, you want to inspire them.
Step 2
Write a detailed financial section listing how much start-up capital you have, how much long-term income you expect from the business, and expense forecasts. Figure out how many employees you will need and how much they will cost. Be as accurate as possible so you will know how much money you need to borrow to open the business.
Step 3
Write a detailed marketing plan. Marketing is more than advertising; it includes word-of-mouth networking, free publicity in local newspapers, a great website and anything you can think of to help more people find your restaurant.
Step 4
Seek funding from a variety of sources. Family and friends can be a source of investors or partners for your business. Search for government programs that can help, such as the U.S. Small Business Administration.
Tips
Used restaurant equipment and furniture can be purchased inexpensively because many restaurants fail during their first year. When you finally are ready to open, get as much free publicity as you can. Local newspapers, television and radio stations are looking for newsworthy events. Although the restaurant's opening itself likely isn't newsworthy enough for news organizations that avoid giving free advertising, offering some significant perk -- such as a reduced meal price, live entertainment and family friendly activities -- at the grand opening could garner media attention.
References