baltimore, maryland image by Ritu Jethani from
Fotolia.com
The city of Baltimore is home to more than 630,000 citizens as of 2009, all with consumer needs and preferences. A business' name can significantly add to its profits by bringing in curious and pleased customers. The trend of "Charm City" businesses in Baltimore highlights its heyday and is likely to find followers in fans of the city. Registering the name you want during your formation, or filing for a trade name to operate under a different name, is an important step in running a business in Baltimore.
Registration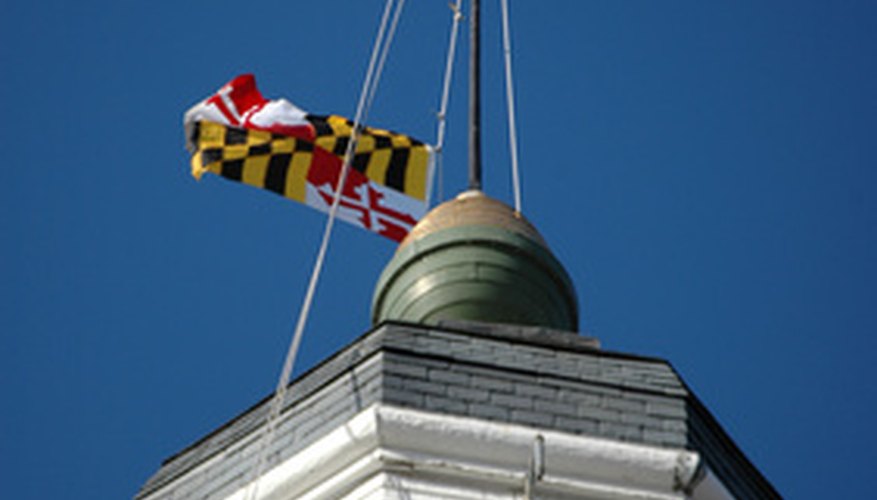 State House Dome - Annapolis, Maryland image by dwight9592 from
Fotolia.com
Choose a name for your business. Baltimore is a diverse city whose attractions include artists who flock to the Maryland Institute College of Art, cheap rents at the end of the 20th century, students and doctors attending Johns Hopkins, and those who love the city for its unpredictability. Consider choosing a name that both reflects your business and the city's diverse citizens.
Determine whether the business name is already registered in Maryland by contacting the State Department of Assessments and Taxation. If you are an existing business, address your inquiries to "Trade Name Search and Registration." If you are a business in formation, address them to "Corporate Name Availability Search". While the forms for completing name registration are found online, the corporate name inquiries cannot be done online for Maryland.
State Department of Assessments and Taxation 301 W. Preston St. Baltimore, MD 21201 (410) 767-1340
Complete your registration with the state of Maryland if your inquiry found no other business in Maryland with your desired name. If you are filing for a trade name for Baltimore, complete the Trade Name Application forms. All forms can be found at the website of the Maryland Department of Assessments and Taxation under the section "Forms and Applications". As of September 2010, Trade Name Application has a $25 fee and fees for incorporation total $120.
Ask acquaintances about your name before you officially file it. Punctuation is an official part of your registered name, so pay attention to it.
Double-check your forms to ensure the most exact spelling and punctuation.
baltimore, maryland image by Ritu Jethani from Fotolia.com