How do I Find the Names of Business Owners?
by Angela Grant; Updated September 26, 2017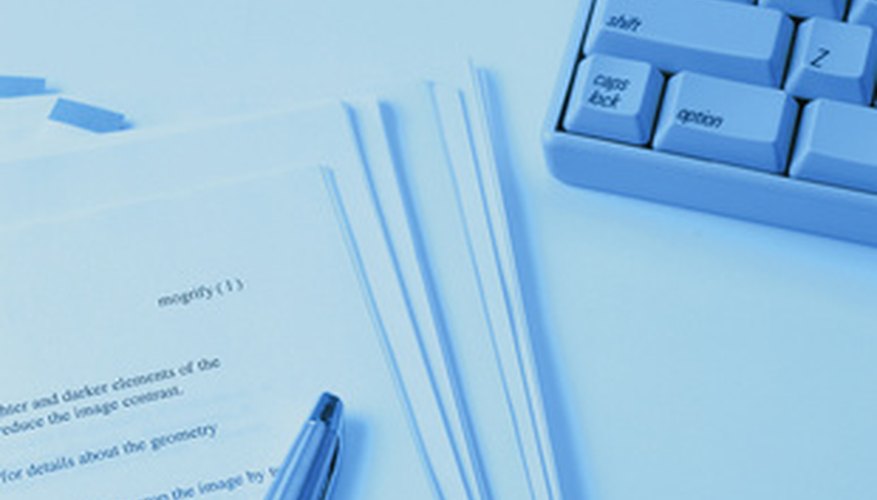 Tracking down a business owner's name and contact information is simple due to the government requirements for filing paperwork to start and run businesses. When individuals first launch their businesses, they are required to file public documents with the city, county, or state where their businesses operate. These documents are permanently filed and they're open to examination by anyone. The Internet or a simple phone call may provide an even easier way to find business ownership information.
Items you will need
Name of business to track
Computer
Internet access
Telephone
Transportation
Step 1
Search for the business name using your favorite search engine like Google.com or Yahoo.com. Most business websites will list the owner's name on the "about" or "contact" pages.
Step 2
Visit the Better Business Bureau website for your area, click "Check Out a Business or Charity" and search for the business name. The business listing will tell you the owner's name and contact information.
Step 3
Call the business by telephone and ask the receptionist for the name of the business owner. Many people will offer the information immediately, but if the person hesitates, explain the reason you're seeking the owner's name.
Step 4
Learn whether the business is a sole proprietorship, partnership, limited liability corporation or a corporation. This information will tell you whether the county or state government office will have public documents on file that list owners' names. County offices typically have documents for sole proprietorships and partnerships, while state offices file records for LLCs and corporations.
Step 5
Telephone the county clerk's office or the secretary of state's office, depending on which type of company you're looking up. Business owners' names are listed on assumed name (DBA or fictitious business name) certificates at the county clerk's office. You'll find the information on a certificate of formation at the secretary of state's office. If you're lucky, the information will be available online. Otherwise, you can visit the office to research the information for free, or possibly pay a small fee for others to locate the name for you.