How to Start a Business With Under 500 Dollars
by Michelle Hogan; Updated September 26, 2017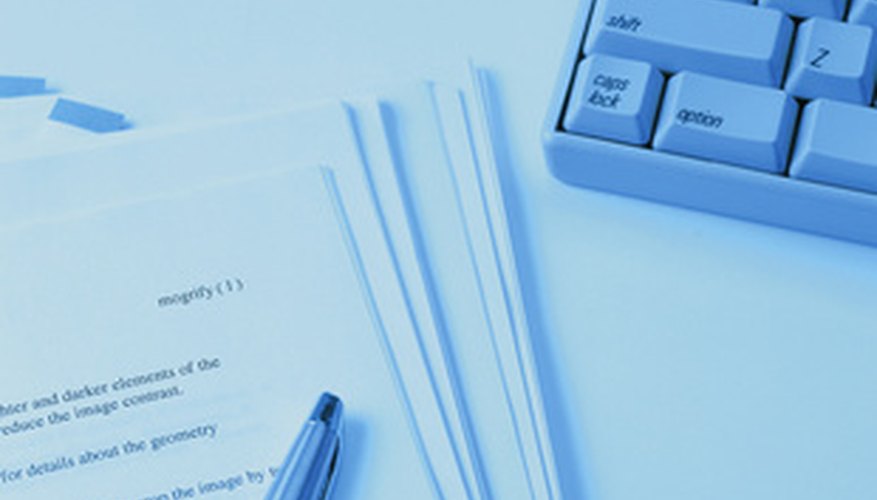 Owning a business is a dream shared by many, but few take the chance to make it happen. Potential business owners often worry about the amount of capital required to start a business.However, many businesses can be started for less than $500. Some businesses can be started for absolutely nothing if you have already have a computer, Internet access and a telephone. Once you get over the fear of getting started, a profitable business can be yours.
Items you will need
Computer
Internet access
Telephone
Business cards
Step 1
Evaluate your current financial situation. If you are currently working at a full-time job, determine how much you would have to make at your new business to be able to leave your job. Don't leave your job if you don't have to. Many small businesses can be started in the off-hours of your job without the worry of losing your main income. However, if you are currently not working, jumping in and getting started can help you generate cash immediately.
Step 2
List your skills--even those you don't consider marketable such as organizing, cleaning or communicating with animals. If you are handy with a computer, think about computer repair or consulting. Those who like animals often choose pet sitting, dog walking or dog training. If you love children, research what it takes to become a daycare provider in your state. A love of the outdoors or gardening could lead to a successful lawn mowing, landscaping or property maintenance business. If you are crafty, you can make something and sell it online or at local craft fairs or farmers' markets.
Step 3
Spend as little as possible. Many businesses can be started free if you have access to a computer and the Internet. Public libraries offer free computer and Internet access. Use the computer to create flyers with the specifics of your business. Have them printed and copied at a local print shop and pin them up around town. Place ads on free online classified sites or in free weekly shoppers. For less than $50, you can run an ad in the classifieds section of your local newspaper.
Step 4
Get business cards. They can be inexpensive, and they make a professional impression. You can buy personalized business cards for less than $10 on the Internet, and you can pass them around, hang them on bulletin boards and use them as appointment cards. Get a box of 500 or 1,000 and cover your town with them.
Step 5
Go to local events such as farmers' markets and flea markets if you have decided to make and sell something. Rent space at a local flea market, craft fair or farmers' market, usually for less than $20. This will give you exposure as well as an opportunity to make some money right away. If you get a spot at a local event, you can then invest the rest of your money in getting the supplies you need to create your product.
Step 6
Invest in a website. No matter what business you choose, a website can help your business get seen. Register a domain name with an inexpensive registrar and get a hosting plan. This should cost less than $50. If you are not comfortable developing a site of your own, save money by finding a friend who can help. Download a content management system (CSS) or blogging platform to simplify development of your site. There are many sites on the web where you can read about the steps it takes to get started so that you don't have to spend money on a professional designer.
Step 7
Talk to everyone you know. The best way to get business is to start talking. Tell everyone you know, and everyone you meet that you don't know, about your new business. Post flyers and business cards everywhere you can. Hand them out to people. Give people two or three and ask them to give them to friends who can use your service. Use social media sites to let everyone know about your new business.
Resources