How to Register As a Woman-Owned Business
by Yolanda Brown; Updated September 26, 2017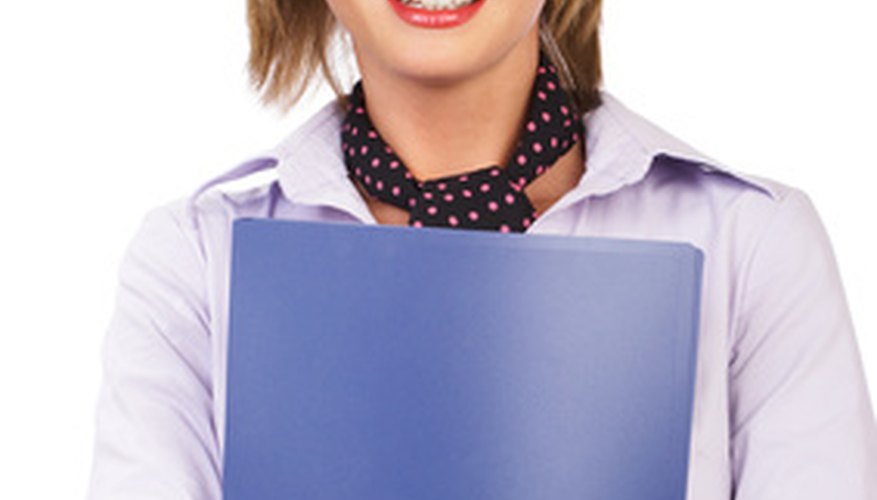 When your business is 51 percent or more owned and controlled by one or more women, you should consider registering for woman-owned business certification.
Certification as a woman-owned business is a marketing tool to help secure contracts with organizational customers that have diversity spending goals. These goals are the amounts of money organizations have dedicated to spending with vendors who are typically underutilized--usually women, minorities and veterans.
Certification can be a long process but it is worth the attraction of new revenue to your business.
Items you will need
Computer with Internet access
Application and delivery fees
Company governance, financial and operational documents
Step 1
Identify which agencies you want to pursue certification with. You can apply to register with local, state or federal government agencies at no cost. Federal registration requires joining the Central Contractor Registry (CCR). For state and local certification, contact the governmental departments that support minority and woman-owned business enterprises (MWBE). The name of this office varies per state.
Registration with private agencies has a cost, yet comes with many benefits including several opportunities to directly network with corporate purchasing officers. Private agencies include the Women's Business Enterprise National Council (WBENC) and National Women Business Owners Corporation (NWBOC).
Your targeted customer base will determine which agencies you need to register with.
Step 2
Review the application requirements for each agency you have decided to register with. Most applications may be completed online. Make sure you have the time and financial resources to complete the application in a timely fashion. Depending on the agency and your preparedness, registration could take anywhere from one hour to two weeks. Fees vary from $0 to $500.
Step 3
Compile official company documents that show the governance, financial and operational background of your company. Governance documents vary according to your type of business structure. For corporations, these documents will include the articles of incorporation, by-laws and most recent meeting minutes. For LLCs, documents include the articles of organization, operating agreement and the current member list. Financial and operational documents include financial statements, tax returns, leases, consulting agreements, personnel list and payroll, and proof of officer compensation.
For an exhaustive list of which documents are required, check the specific application of the agencies you are registering with.
Step 4
Complete the physical or online application for certification with each of your selected agencies. Responses will include your company's contact information, age of the company, number of employees, average annual revenue, average annual profit, company officer names and other general information.
Step 5
Deliver the application and company documentation according to the agency's preferred delivery method. This could be in the mail, online or both.
Step 6
Schedule a site visit with the agency, if necessary. For more stringent agencies, a site visit is required to interview potential registrants for a complete picture of how well they know the business.
Tips
Keep your governing documents up-to-date. The application process for certification will move more quickly. Make sure you keep copies of every document sent to the certifying organization including a copy of the check used to pay. Warn any interested potential customers that you are in the process of registering as a woman-owned business and that it could take up to 90 days. If you are denied certification, you have the right to appeal. Review these steps with the agency and follow each one.
Warnings
Ensure you meet the requirements for woman-owned certification. Application fees are typically non-refundable. Also, if your application is declined, you have to wait one year until you can reapply. During the site visit, make sure you answer all questions completely without too much reliance on male employees. Do not register as woman-owned and expect business to come to you. You still have to market your business to purchasing agents to get noticed.
Cite this Article
Choose Citation Style
Brown, Yolanda. "How to Register As a Woman-Owned Business." Bizfluent, https://bizfluent.com/how-6581323-register-woman-owned-business.html. 26 September 2017.
Brown, Yolanda. (2017, September 26). How to Register As a Woman-Owned Business. Bizfluent. Retrieved from https://bizfluent.com/how-6581323-register-woman-owned-business.html
Brown, Yolanda. "How to Register As a Woman-Owned Business" last modified September 26, 2017. https://bizfluent.com/how-6581323-register-woman-owned-business.html
Note: Depending on which text editor you're pasting into, you might have to add the italics to the site name.