How to Verify a Check Online
by Jonra Springs; Updated September 26, 2017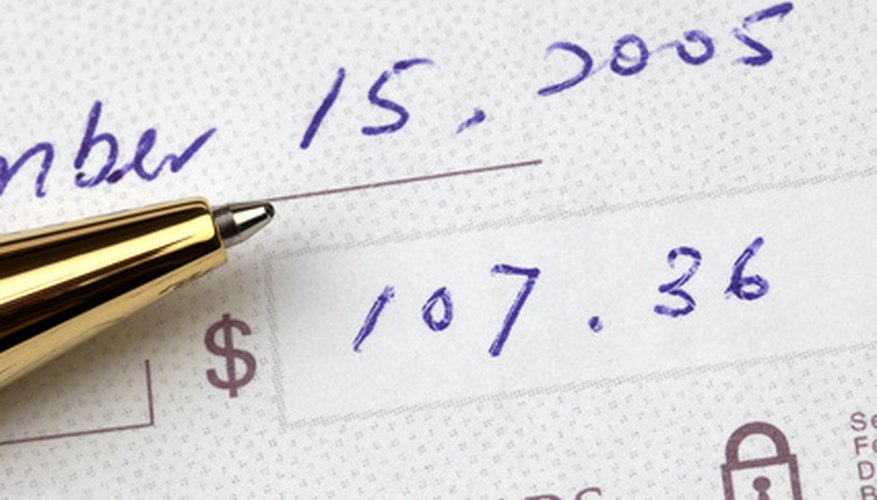 Accepting checks as payment for goods or services can leave business owners unpaid in cases of insufficient funds and closed accounts. Many dealers prefer bank check verification at the point of sale to be certain of receiving payment. Several online systems are available for real time bank account check verification that instantly access bad check databases to find out if the customer has a history of passing bad checks. Service options include guaranteed payments and conversion of funds into electronic payments which eliminates the need for depositing checks.
Items you will need
Application and set up fees
Terminal or processor
Check reader- optional
Programming fees
Transaction fees
Statement fees
Step 1
Select an online bank check verification service, such as InfoMerchant or PayByCheck and apply for a merchant account. Choose one of the terminals or processors offered by the company for use at your point of sale, or use virtual terminal software to enter information with a computer keyboard. Pay all fees for application, set up and programming that apply to new accounts with the check verification system.
Step 2
Ask customers paying by check for a driver's license and write the number on the check. Slide the check through the processor to enter the account number and routing number. Type the numbers into the appropriate boxes on the payment screen if using a keyboard and virtual terminal system. Key in the drivers license number for either type of system.
Step 3
Read the real time information showing an approval or denial on the display screen or computer monitor. Slip an approved check into the processor printer to get the approval code printed on the bank account check. Write the approval code from the monitor with virtual systems.
Step 4
Apologize to a customer whose check is denied and ask for an alternate form of payment. Refuse all checks that are denied by the bank check verification service.
Step 5
Pay all fees associated with using the verification system as you are billed including any monthly service costs, transaction fees and statement fees.
Tips
Use an online routing number search to verify checks for free. Simply type in the routing number to get the contact information for the bank a check is written against. Call the bank to ask if there are sufficient funds in the account to cover the payment before accepting the check.
References
Photo Credits
check and pen in close up image by Alexey Klementiev from Fotolia.com