How to Attain a Massachusetts Tax ID Number
by Leigh Thompson; Updated September 26, 2017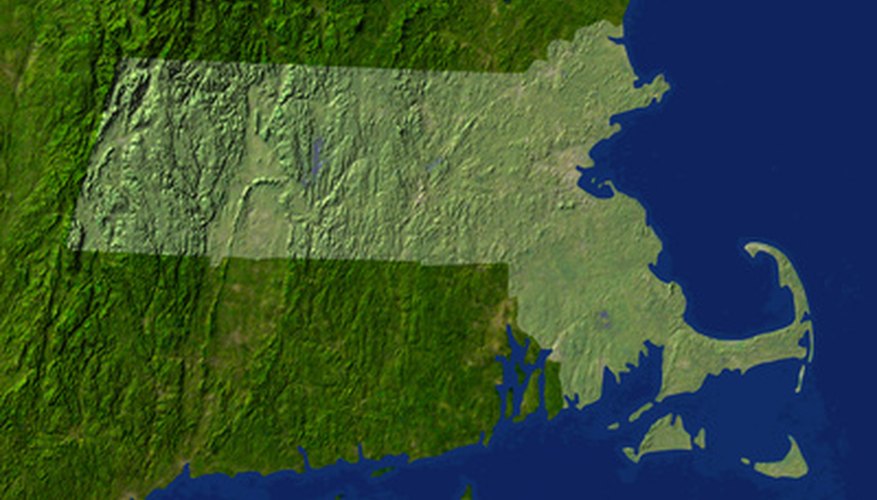 Businesses must register with the Massachusetts Department of Revenue if they are hiring employees, creating a pension plan, selling or renting taxable items, serving meals or beverages or operating any business where use taxes are paid. In order to register with the Massachusetts DOR, you must have a valid federal tax identification number from the IRS. The federal tax identification number for business entities is the employer identification number (EIN). There is no fee to apply for an EIN.
Step 1
Complete the online application for an EIN on the IRS website. This application consists of questions regarding the legal structure of your business, business start date, business activities and reason for applying. The individual applying needs to provide his personal identifying information--legal name, address and Social Security number. When the application is complete, you immediately receive your EIN. Print the confirmation letter for your records.
Step 2
Fill out form SS-4, Application for Employer Identification Number, if you wish to apply by mail. This form is available on the IRS website or by telephone at 800-829-3676. Answer the questions regarding your business and personal information. The questions are similar to those on the online application. Mail the form to the address located in the SS-4 booklet. This address varies depending on your geographical location. Allow four weeks for your application to be processed. A confirmation letter containing your EIN is mailed to the address you provide.
Step 3
Call the IRS Business & Specialty Tax Line at 800-829-4933 to obtain your EIN by telephone. Answer the series of questions asked by the operator. These are similar to the Internet application, including your identifying information, business legal structure and reason for applying. The operator provides your EIN upon completion of your telephone application. A confirmation letter is mailed to you.
Step 4
Submit form SS-4, Application for Employer Identification Number, by fax. The number is available in the SS-4 Instruction booklet and varies depending on your state or residence. The IRS sends the confirmation letter via fax within four business days if you supply a receiving fax number. The letter is mailed if you do not have a fax.
Warnings
Keep your confirmation letter. The IRS cannot issue a duplicate letter if you lose it.
Photo Credits
Massachusetts map image by Vladislav Gajic from Fotolia.com