How to Start a Record Label With No Money
by LaoA; Updated September 26, 2017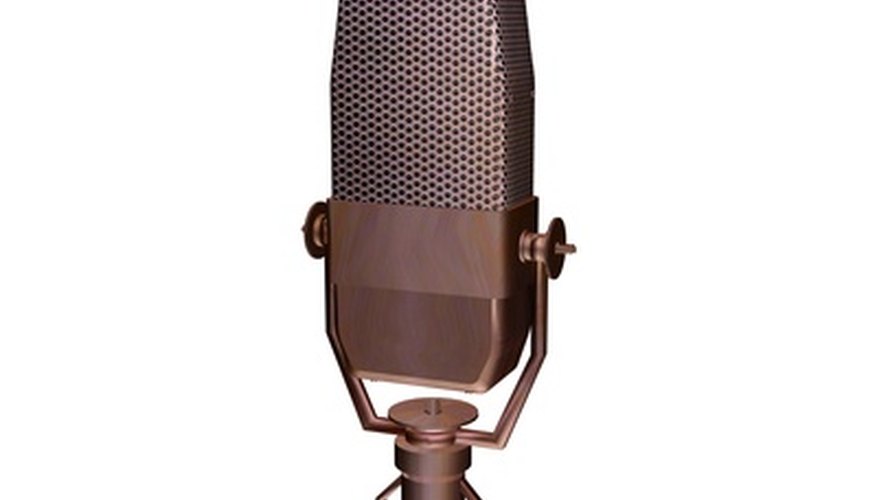 Record labels provide an opportunity for musicians from all genres to showcase their vocal and performing talents. If you have a love for music, enjoy helping aspiring artists make it big in the music business, and understand how to operate an ethical, profitable business, you can start a record label with none of your own money. The secret lies in figuring out how to raise money from other sources rather than from your own funds.
Business Plan and Logistics
Step 1
Develop a business plan for your record label. Write down the amount of money you expect to generate this year and over the next five years. Describe the type of music you intend to record, and how you wlil promote and market the recordings. Be as specific as possible so that the person or company who will provide funding for your record label understands every aspect of your business.
Step 2
Determine where the artists on your label will record their songs. If you do not own your own recording studio, research those that are conveniently located. Find out their hourly rates, discounts, and hours of operation. Make sure the studios have state-of-the-art equipment and technical support.
Step 3
Present your business plan. Once your business plan is complete, present it first to people in your family, friends in your social network, and anyone who has an interest in music. Your goal is to find an investor who is willing to take a chance on your label by providing you with needed capital. Work out a written arrangement with the investor clearly stating the amount of money to be loaned or invested, plus the time and compensation parameters.
Step 4
Be sure to use state-of-the-art distribution methods. Know that you can distribute data in a digital manner. If you use this method as your choice of distribution, you can have your recorded content on sites such as iTunes. You also have the option of getting your content out to the world via cellular phone, and to physically make Compact Discs (CDs). Companies with expertise in physical distribution via CDs know how to promote and advertise your recordings to retail outlets.
Tips
Consider using your credit cards to fund your record label. Plan ways of getting your money back as soon as your artists start producing revenue by performing at shows you promote and selling albums.
Warnings
Be specific when dealing with investors who insist on having a decision-making role in the company. Be sure all terms are clearly stated in writing so all parties understand what is occurring.