patriotic promotional pens image by Kalani from
Fotolia.com
Branded promotional items like hats, buttons, T-shirts, and pens are fun for customers, bring in an extra stream of income for the company, and facilitate word-of-mouth advertising. Is it hard to set up your own company store with your promotional items? With today's choices of online web-based applications and socially networked power-sites, setting up your own store is relatively simple, and to top it off, almost all of the tedious, expensive, specialized, and logistical processes are automatically outsourced for you.
If You Already Have Promotional Items and Just Need a Storefront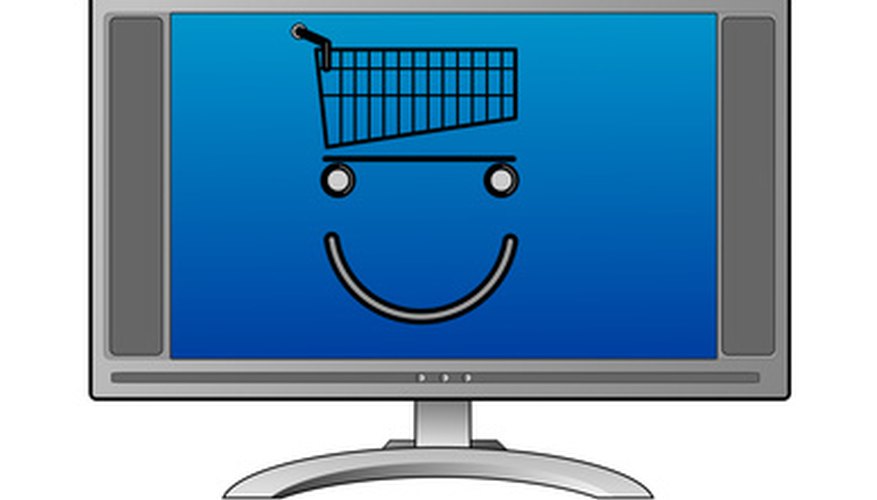 online shopping guy image by patrimonio designs from
Fotolia.com
Choose one of the many shopping cart software options available. They come in different types, such as free or pay, and hosted or self-hosted, and have different ranges of options. Some popular options include www.zen-cart.com, www.3dcart.com, and www.volusion.com. A fee-based, hosted shopping cart is the easiest and most comprehensive option unless you have significant experience working with database-driven programs.
Build your catalog by uploading images of your products, setting the pricing models, and customizing the appearance and settings of your shopping cart.
Link the shopping cart to a payment acceptance system, such as PayPal, Google Checkout, or a credit card gateway and merchant service. You get 100 percent of all purchases, less payment-processing fees.
Link the shopping cart to your company website, and promote it wherever you have an online or offline presence.
If You Need to Create Promotional Items as Well as Sell Them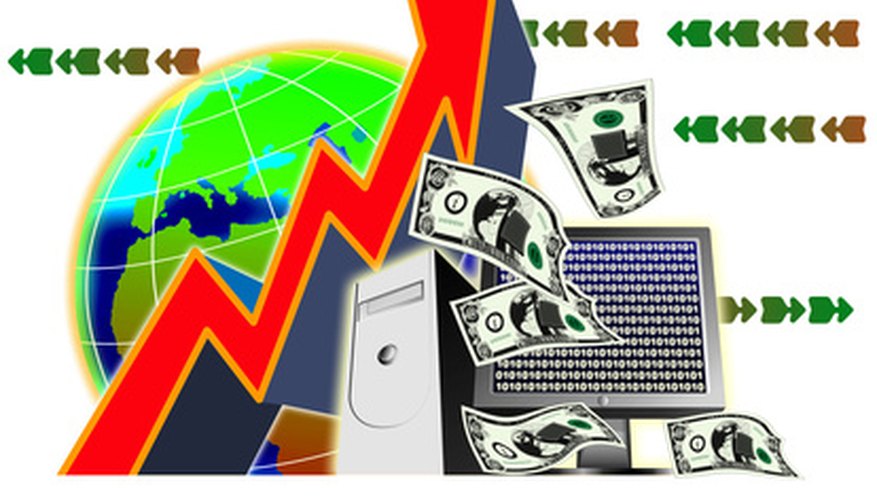 computer with graph and bills white bg image by patrimonio designs from
Fotolia.com
Choose one of the online on-demand retail platforms available. Two of the most popular platforms are www.zazzle.com and www.cafepress.com. These not only let you create a wide range of products but they also allow you to set up an online store with your created products. Creating new products is quick and easy, and they are automatically loaded into your search-engine-optimized store catalog. Understand that you only receive a certain "royalty" beyond the base price of your products; however, the base price covers all product creation, shipping, and payment processing costs, and usually you can set your royalty rate. Often you can also receive a "referral" payment depending on how customers find your products.
Customize the appearance and settings for your store.
Create your designs by deciding which products you want to offer and referring to the provided templates. You upload the designs, you create to your chosen products, and choose the settings for each product.
Give each product a search engine friendly name, description, category, and list of keywords, and then add it to your store.
Link the store to your webpage and promote it anywhere you have an online or offline presence.
Be sure to use all the features of social media available both within your store and outside of it to interact with your customers and promote your store.

If a referral or associate link option is available to you, use it when you promote your stores to earn the extra referral fee.
patriotic promotional pens image by Kalani from Fotolia.com