How to Get Government Cleaning Contracts
by J. Johnson; Updated September 26, 2017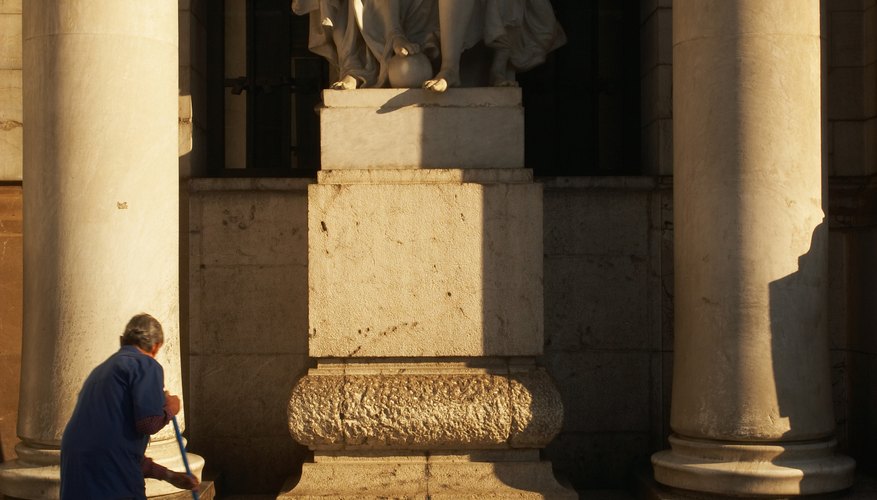 The main objective of any business is to gain loyal customers and clients. As a cleaning business, you want to find other businesses, properties, and institutions that would benefit from your cleaning services. Government contracts can be lucrative for any type of business, but it can be a little tough to break into the government market. You may need to work a bit harder than you're used to before you can land a government contract.
Step 1
Determine if you have the right kind of cleaning business for government contracts. Although any business has the potential to get a government contract, some businesses have distinct advantages. These include small businesses and those owned by minority groups, women, or veterans.
Step 2
Visit GovCB.com to view potential government cleaning contracts and bid on them.
Step 3
Register your business on the site by clicking "One Week Free Trial" and then "Proceed to Free Trial Program." Fill in the necessary information, and click "Proceed." Once your information is submitted, your free trial will begin. If you want to continue using the site after one week, you can register as a paid subscriber. Information about membership costs is available on the site.
Step 4
Under "Search Active State & Local Bids," find the appropriate category for your cleaning business, and enter your state. Click "Search Now."
Step 5
Scroll through the list of government contracts. When you find one that fits with your cleaning services, click on it, and follow the site's instructions for bidding. If your bid is accepted, you will be notified.
Tips
If you're having trouble finding government contracts online, you can try contacting the U.S. General Services Administration. This organization owns or leases approximately 46 percent of government office space and can help you find properties that are in need of your cleaning services.
Photo Credits
Jupiterimages/Photos.com/Getty Images