How to Figure USPS Shipping Rates
by Deborah Waltenburg; Updated September 26, 2017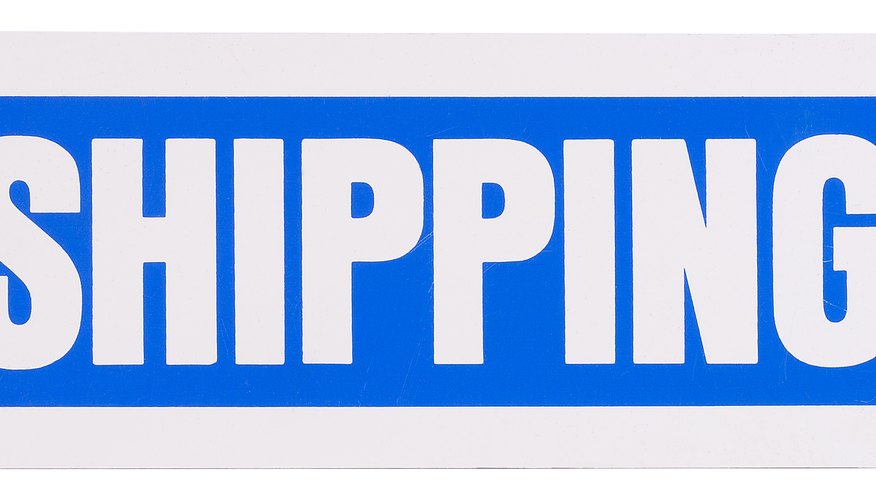 The U.S. Postal Service ships everything from letters to large packages all around the globe. Individuals and businesses can benefit from the variety of affordable shipping services. Whether you choose Priority, Parcel Post or any of the other USPS shipping methods, figuring your shipping rate helps you estimate the full cost of shipping and maintain a more accurate budget.
Items you will need
Postage scale
Tape measure
Step 1
Weigh your letter, package or box on a postage scale.
Step 2
Measure the letter, package or box with a tape measure. You need the length, width and thickness for envelopes of all types. For boxes, measure the length, width, height and girth (measurement of the circumference of the widest part of the package).
Step 3
Go to the USPS Postage Price Calculator web page (click on the link in the Resource section).
Step 4
Select the country of destination from the drop-down list, and then enter the origin and destination zip codes. If you don't have a zip code, you can click on the "Zip Code Lookup" link to search for the code by address or city. Next, enter the date you'll mail the package.
Step 5
Choose a flat rate envelope or box size, or choose the size of the envelope or package for standard mail services, and then enter the weight of the package in pounds and ounces. Click on the "Continue" button.
Step 6
Choose from the services available if you're mailing a postcard or any type of envelope. If you're mailing a package, choose whether it's square/rectangular or nonrectangular in shape. Enter the dimensions in inches, and then click on "Continue."
Step 7
Choose one of the available services from the resulting list. Click on "Add Extra Services" if you need shipping insurance, delivery confirmation or other additional services. If you need shipping insurance, check the box, enter the dollar amount of insurance you need, and then click on "Add."
Step 8
View the total cost of shipping, and then click on "Continue." The next page displays a summary of shipping services, additional services and the total shipping rate for the item in question.
Tips
USPS Flat Rate services enact a weight limit of 70 lbs. for domestic items. International restrictions are 4 lbs. for flat rate envelopes and 20 lbs. for flat rate boxes.
Warnings
When shipping anything of a legal nature (documents, contracts, etc.), protect yourself by purchasing Certified Mail and Return Receipt services to obtain proof of mailing and receipt.
References
Photo Credits
Hemera Technologies/PhotoObjects.net/Getty Images