How to Start a Delivery Business With Contract Drivers
by Linda Ray; Updated September 26, 2017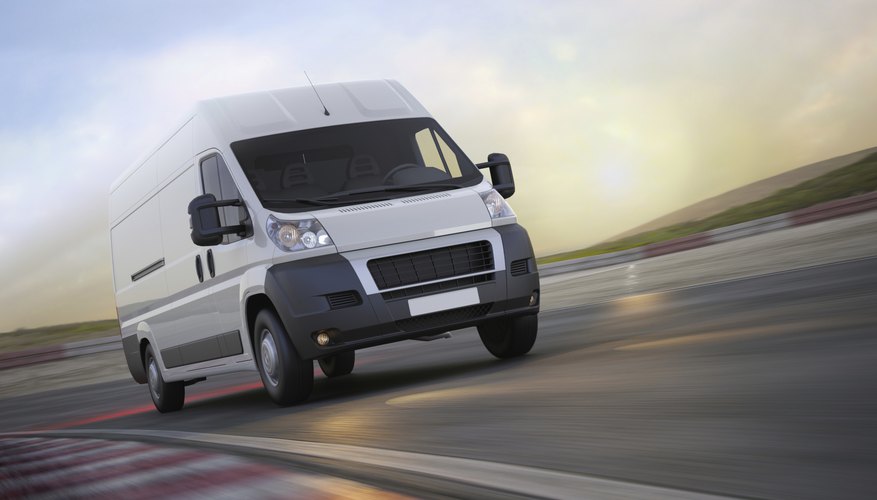 Contract drivers are independent contractors who do not work directly for you. Instead, in your delivery business model, you'll find the jobs and hire independents to do the deliveries. As such, they are responsible to pay their own taxes, maintain their trucks and equipment, supply their own insurance and pay for gas. While your business may thrive with the number of delivery jobs you can land, ultimately, the drivers you contract with will determine your success.
Screen Drivers Carefully
Meet contractors in person so that you can gauge the level of professionalism they bring to the job. You need to contract with drivers who are neat and clean and speak fluent English to communicate with the clients upon deliveries. Additionally, check out the vehicles the drivers will be using, because those are the external face of your company, even though you don't own them. Check driving records, criminal history backgrounds, insurance reports and referrals. You also should run a credit check to ensure the driver has sufficient funds on hand to cover his necessary expenses, such as fuel.
Invest in Quality Communications
Typically, the dispatcher provides drivers with paging systems and incoming and outgoing phone lines. According to Entrepreneur.com, depending on how complex your communication system is, the start-up costs could average about $10,000. You need to have phone lines into your office (even if you use a home office to start) to take calls. You may need an answering service or operator to take calls if you plan on being out networking and making sales. You also need direct contact with drivers to set up deliveries and to contact them while they are out on the road.
Land the Big Jobs
While much of your business may come from local companies that hire your company to make deliveries, you also can increase your revenue by making your services available to large fulfillment centers that send goods for massive online retailers such as Google and Amazon. Keep up with your local clientele through networking and local marketing efforts, but add in a component to reach the huge companies that more and more are offering same-day delivery to their clients. You need to be flexible with a cadre of reliable drivers to meet the demands of that growing market segment.
Continually Add Drivers
Contract delivery drivers know that work may be scarce at times. They also understand the potential and often work for a number of courier and delivery services at one time to keep themselves busy. So don't worry about setting up arrangements with a wide, diverse range of drivers. You need to have them ready when you get calls for deliveries. If you haven't vetted drivers and you get a call from Google to handle disbursement of a huge shipment to your area, for example, you won't be able to fulfill the job.
Photo Credits
Pixelci/iStock/Getty Images