I know a lot of people think of Avon and say "My grandmother use to buy/sell that stuff" This is an exciting opportunity to meet new people make money and try the products. Also a big tip to everyone.... Avon has products for EVERYONE. Women, children, teens and yes MEN.. Avon is a job u can sometimes do while in your pj's and in the comfort of your own home!!
Contact your local Avon office. Or an Independent Avon Sales Representative ( like myself )
Make an appointment.. A.S.A.P You Will need $10.00 to get started. The best way to make you money grow and it only cost you $10.00..
Once you have made your appointment, met with a district manager (they will go step by step with you) who will teach how to begin your first order. How to start your e-representative account (online) There are 26 campaign' s per year. Normally 2 campaigns a month.
Then you are going to start building your business!! You will be shipped a order which contains your brochures. No you don't have to go door to door.. You ask your friends, your family, coworkers. Even offer a broacher to your bus driver, the owner of your corner store. The limits are endless!!
Now you have your customers, take there orders. Each Campaign has a due date. When you have all your orders, you send them to Avon via internet or fax.
Depending on where you live your dates will be different.. I put my orders in on Friday morning before noon. They are shipped to the following Monday. Oh and shipping is free!
When your orders arrive, sort them bag them make out customers receipt.. deliver products to your customers. Collect your money's due. When you have all the money take out what you owe Avon, and the rest is yours!!
repeat steps 4-7.. The more customers you have, the more orders you get.. Which in return THE MORE MONEY YOU MAKE!!!
Avon offers so much for everyone. Some tips: you are not only going to sell to customers But ways to make more money, you want to get the word out and the best way of doing so is to wear the products.. Avon sells it all. No kidding, from face creams, makeup, jewelry, shoes, clothes, house hold items, men's cologne, deodorant, children's items... etc I could go on and on..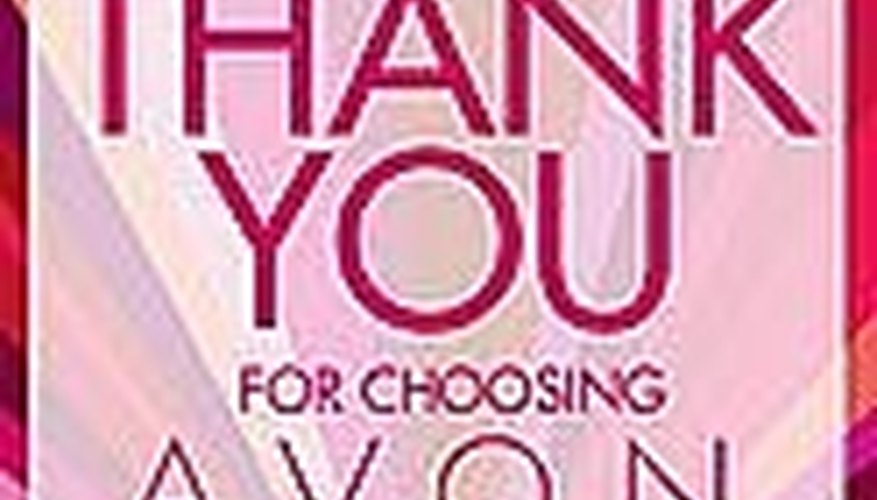 I wish everyone the best of luck. My motto is HAPPY AVON SHOPPING!
P.S I almost forgot, I am excited to tell you everything.. Not only are you wanting to get your self customers but you also want to see if there is anyone interested in selling Avon for them self' s.
You have an opportunity to make a very good business ways to get started youravon.com/sthomas8095 your local Avon office You can buy or sell This is a job for men too
you could make a lot of money you must be 18 years or older