How to Make Money at Home by Welding
by Annie Mueller; Updated September 26, 2017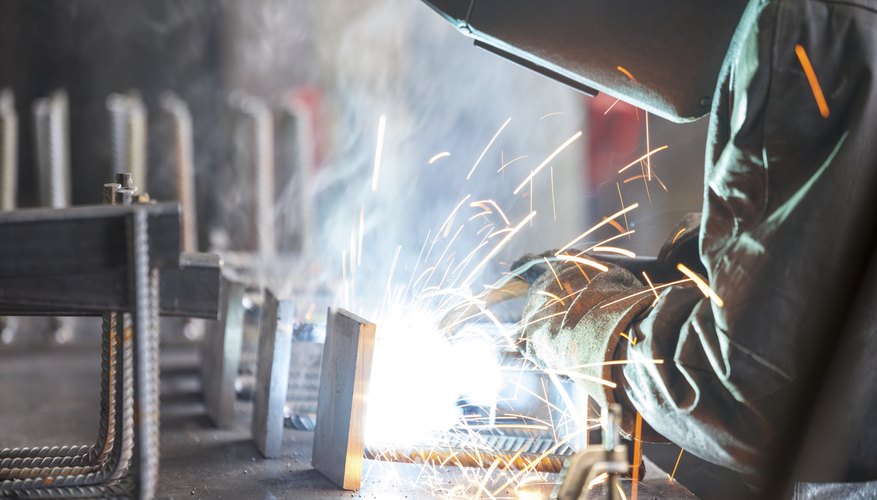 If you have the skill and a welding machine, you can launch a great side business from home doing welding work for other people. Both small businesses and individuals encounter the odd welding need, but most people are not equipped to do their own welding. Sometimes, the fee charged by a professional welding shop is a deterrent. By keeping your overhead low by working at home, you can offer your customers competitive rates and still make a good profit.
Items you will need
Welding machine
Safety gear
Step 1
Set up your home workshop or other dedicated area, and make sure you have all appropriate supplies and safety equipment on hand. Verify your welding machine meets electrical code for your area.
Step 2
Decide how you will charge your customers. You can charge by the hour or per project. Customers often prefer a flat-rate charge to a per-hour rate for budgeting purposes, but your fee should make sense for the job. If you charge a flat rate, take the time to review the project and give an informed estimate to make sure you are not underpaid.
Step 3
Spread the news of your business by word of mouth to friends, but also network with plumbers and other professionals who might need your services. Pass out business cards, or better yet, attach them to samples of scrap materials you have welded together so that potential clients can see your work. Free Internet sites, such as Facebook and Craigslist, also could help customers find you.
Step 4
Keep good records. Clearly label each project you take in with the client's name and contact information. Keep track of how much time you put into each project, or of the estimate you give, so that you know how much to charge when the work is completed. Collect the money before you return the completed work. Good records will help you to adjust prices in the future and also know how much income to report on your taxes.
Step 5
Decide if you will do on-site welding. You will find, as you expand your business, that people might need welding done at their home or business. If you choose to do some projects outside the home, set an additional fee to cover your fuel and travel costs, as well as the extra time you spend going to and from the work site.
Warnings
Do not start a welding business without proper insurance and licensing.
Photo Credits
Jacek_Sopotnicki/iStock/Getty Images