How to Start a Small Concrete Business
by Contributing Writer; Updated September 26, 2017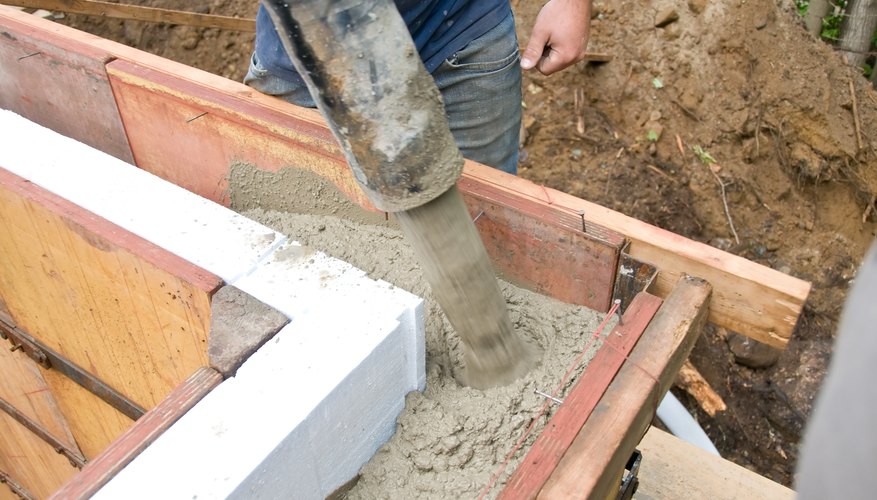 You can make a very good living by pouring driveways, decks, and home sites. The start-up costs for a small concrete business can range from $2,000 to $10,000. Most of the equipment can be rented for each job that you perform.
Items you will need
2 Trucks
Concrete mixer
Concrete cleaners
Spreaders and tampers
Concrete forms and concrete molds
Step 1
Take care of the paperwork first. Buy insurance to start your concrete business. A company like CNA, which you can find at www.cna.com, offers coverage to contractors. Head to your local municipal building and apply for a license or a permit to operate your small concrete business. Log on to GovSpot.com and apply for your state's Department of Revenue tax ID number. Call (800) 429-4833 and apply for your federal tax ID number.
Step 2
Network with other workers in the concrete business by joining an organization like the American Society of Concrete Contractors. It will also lend your business some credibility. You can download an application and check out their resources at www.ascconline.org. As a member, you will have access to materials suppliers, and other contractors who may be able to steer clients your way to help you get your business rolling.
Step 3
Purchase 2 used trucks to carry the cement, supplies, and equipment to the job sites. If you don't already have the skills, make sure you hire someone who specializes in pouring foundations, wall forms, slabs, and footings for residential homes. Get a concrete mixer to mix and pour concrete. Spreaders and tampers will help you keep the concrete consolidated and leveled. Use a concrete cleaner to remove dirt from the concrete.
Tips
Partner with other companies and work as a subcontractor. Complete your jobs on time and under budget and clients will like to do business with you. It is a good idea to order your cement locally to reduce costs and late arrivals while at the site.
Photo Credits
Jupiterimages/Photos.com/Getty Images