How to Start a Boutique
by Contributor; Updated September 26, 2017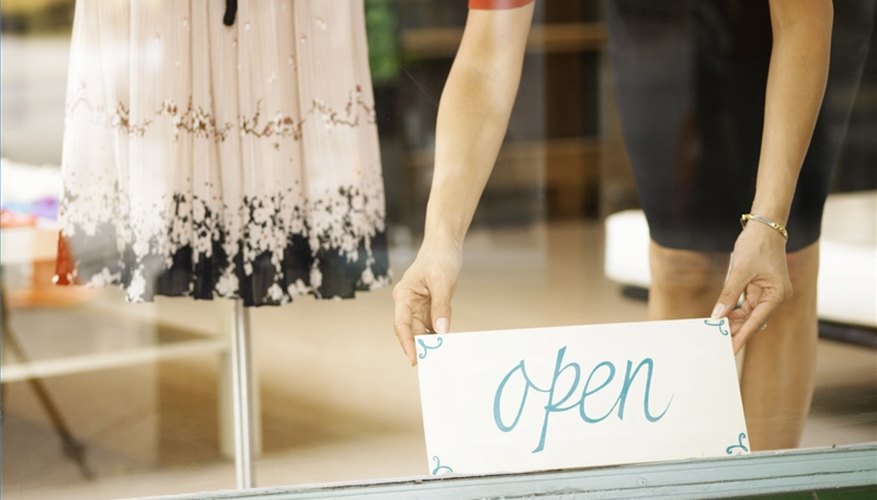 How to Start a Boutique. Starting a boutique can be an exciting adventure. Planning and a good eye, along with these tips, will help you succeed.
Items you will need
Business Licenses
Business Loans
Business loans
Step 1
Decide what type of boutique you want to open. Do you want to specialize in accessories, cruise or vacation wear, sportswear, elegant clothing or consignment?
Step 2
Get a resale number from the Franchise Tax Board. This will get you into trade shows and allow you to purchase their goods.
Step 3
Contact the city or county department that handles business licenses and get an application. Ask what other requirements there are for opening a business in the area.
Step 4
Find suppliers. Go to trade shows and join organizations to get lists of suppliers for the products you want to carry.
Step 5
Select a location. You will need a storefront that has good street visibility and easy access.
Step 6
Design the store to be inviting. Select special items to put in windows to entice customers to come inside.
Step 7
Advertise. Hold mini-fashion shows to create publicity for your store and attract customers.
Step 8
Try something new. Order items that you think the public might like, even if you don't like them personally.
Step 9
Listen to what your customers are asking for and try to fill their needs.
Tips
You might have to try several different looks for your merchandise until you hit on the perfect combination of goods for your customer base.