How to Get a Meeting With Google Ventures
by Jackie Lohrey; Updated September 26, 2017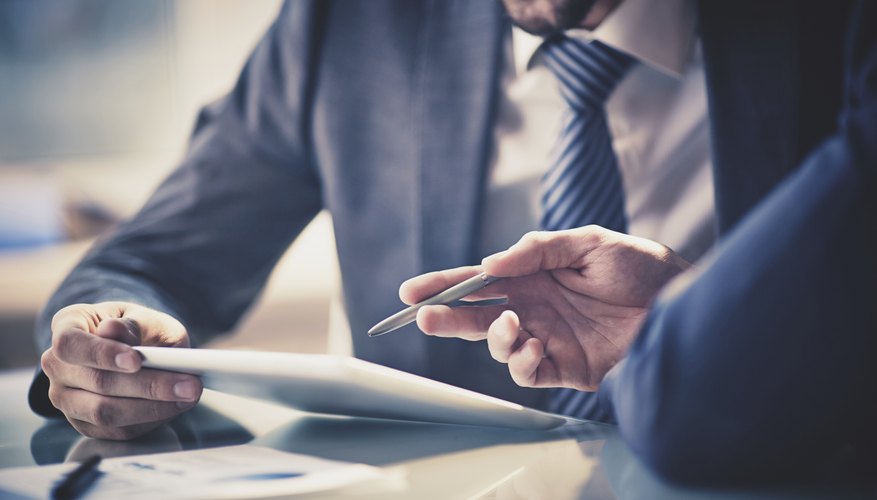 Google Ventures is a venture capital investment company that invests in technology companies; it is a division of Google, the search engine company. The process GV uses to decide whether to invest in any start-up company is highly selective. Because there is no direct application process, you need to position your business so Google Venture investors can find and express interest in you. The key to getting a meeting with Google Ventures is to make sure you have an outstanding business plan.
Focus on Solutions
While the range of industries Google Ventures invests in is broad, each business, regardless of the industry, must solve a specific business problem. According to Rich Miner, a Google Venture partner, too many businesses make pitches for a meeting based on problems for which the business proposes to find one or more solutions. However, GV is looking for pitches in which the business wants to further develop solutions the business has already found.
Product Quality Expectations
Google Ventures has strict product quality expectations. Your business must have the ability to either make or help others make a quality product. For example, you most likely will not get a meeting with GV if you plan to import products over which you have little production control. On the other hand, if you produce your own well-designed products -- and especially if you provide customization options to customers -- you'll stand a better chance of getting a meeting with GV.
Connecting With Google Ventures
Google Ventures finds start-up investing candidates through sourcing and referrals only. Because GV does not accept direct applications, you'll need to connect with and introduce your business to GV indirectly. One way is to list your business with AngelList, a site that connects start-up companies and venture capital firms such as Google Ventures. When signing up, choose GV as one of the venture capital firms you want to see your business portfolio. Another way is to get a referral from a partner in the GV network. Connect with a partner by researching the GV website, finding a partner in your industry and then using a social media site such as LinkedIn to connect and develop a relationship.
Photo Credits
shironosov/iStock/Getty Images