What is an EFS Check for Truck Drivers?
by Andre Dixon; Updated September 26, 2017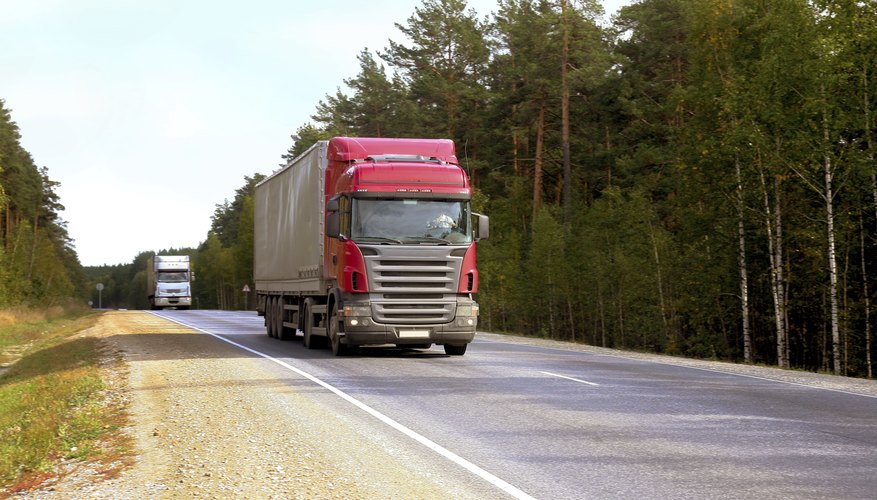 An EFS check is a paper draft used in the trucking industry to allow transportation companies and drivers to pay for various expenses. Common uses include driver cash advances, repair expenses, lumper fees, scale fees and payments to regulatory agencies.
Check Basics
Trucking companies and transportation brokers issue EFS checks to truck drivers. An EFS check has fields for the date, payable information, amount, issuer number, transaction number and authorization number. Drivers must obtain an issuer number, transaction number and transaction amount from their company in order to cash a check or use it for payment, and the merchant or agency must call EFS to obtain an authorization number.
Where to Get Them
Drivers usually can get checks from their company or broker. Truck stops, gas stations and repair shops often have the checks as well. A driver also can call EFS Customer Service to get information for businesses that accept EFS and that might have the paper drafts.
Benefits to Drivers
EFS checks are an efficient method for trucking companies and brokers to manage driver expenses. Many transportation-related businesses accept EFS checks. They are useful for truck drivers and their companies in dealing with unexpected expenses.
Photo Credits
Apriori1/iStock/Getty Images