Computer technology is driving us into an era of electronic storage. Businesses of all kinds are trending in the direction of the paperless office in an effort to reduce costs and increase efficiency. In spite of this growing emphasis on computerized data, much of the business conducted still relies on hard copy document storage. The decision to use lateral or vertical files in an office environment is dependent upon a variety of factors.
Historical Record-keeping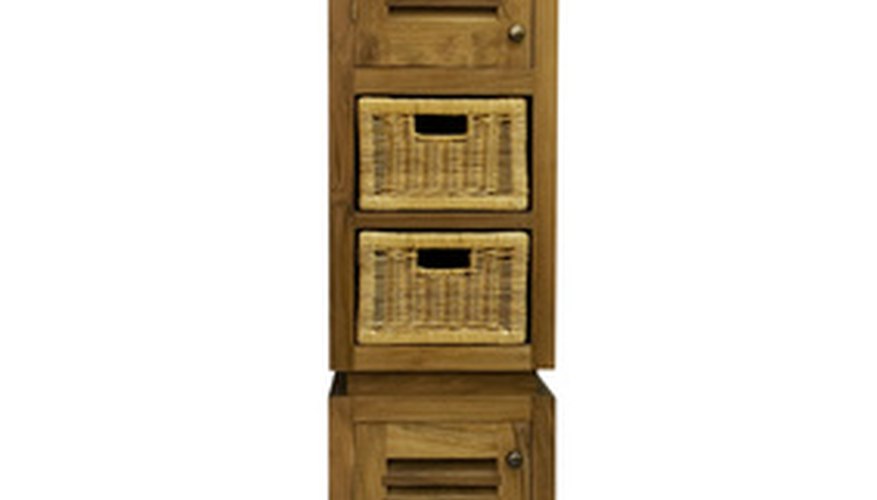 Cabinet with drawers on a white background image by Dmitry Nikolaev from
Fotolia.com
Over the years, the need for record-keeping has increased with population growth and the birth of new businesses. Professions like law and medicine require complete and accurate written records of client dealings. Manufacturers and retailers rely on customer files to direct sales and record purchases. In the past, the need for document storage has created industry niches for companies that strive to meet a variety of filing needs. Workplace document storage has evolved from stacked papers on shelves and in cubby holes to well-thought-out filing systems available from many manufacturers.
Vertical Filing Systems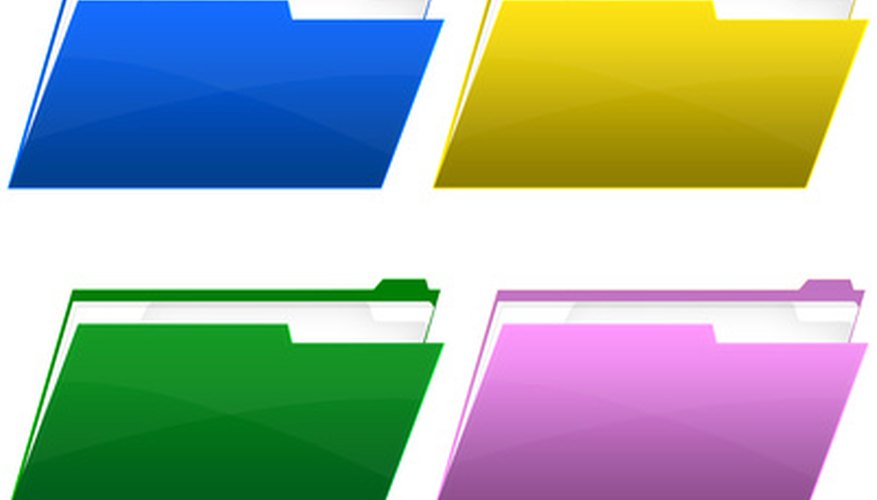 Vertical cabinets are the older of the principal file cabinets in popular use. They may be constructed of wood or metal and are available with two, four or five drawers. Two-drawer files are produced to match standard desk heights as a matter of work compatibility. Five drawer vertical files are typically 60 inches high and not commonly used in working offices because the upper drawers are too high for easy access. They are used in mass storage areas where space is at a premium. Vertical files are supplied in two basic drawer sizes to accommodate standard letter and legal size documents.
Lateral Filing Systems
Lateral files offer some distinct advantages over vertical files. They can accommodate both letter- and legal-size documents. Lateral files usually provide as much as one-third more filing room than vertical file drawers. Because they are available in desk heights, they serve the dual purpose of file and credenza. Both drawers are easily accessed while seated. Where the work station requires ready and repeated availability of certain files, the lateral file is an ideal filing solution. Because of this function alone they are the preferred filing system for executives and professionals.
Filing Tips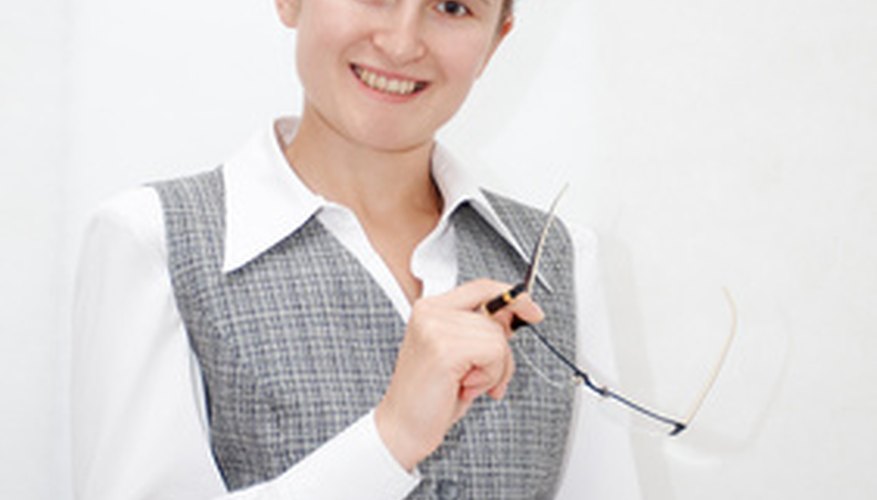 businesswoman image by Alexander Maksimov from
Fotolia.com
In choosing file cabinets for your business, give careful consideration as to how the files will by used and by what personnel. Inside sales representatives or technical support people who need fast access to documents will be best served with lateral filing systems. It is best to consult with filing professionals before a commitment is made to either lateral or vertical filing. Large office equipment suppliers have trained staff available to recommend the most efficient type of filing for a given business enterprise. They will offer planning and layout schemes as part of the sale process.
Options to Consider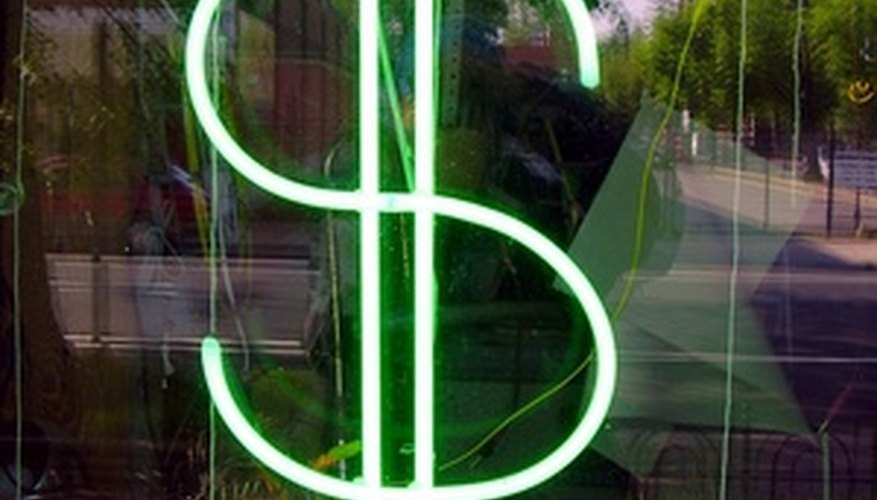 dollar sign neon image by Christopher Martin from
Fotolia.com
Consult with several office supply firms when considering file systems to be sure you get the most for your money. Consider possible savings by purchasing used items from dealers or at auctions. If finances are tight, look into the option of leasing the filing equipment required.