Stewart Cohen/Blend Images/Getty Images
Bridal shows fall into the information-gathering phase of wedding planning. Brides-to-be use them to meet local vendors and get ideas. Booth location, atmospherics and visual merchandising work together to project your company's identity and cultivate a bride's interest in working with you. A professional demeanor, well-honed sales pitch and enough manpower to provide individual attention round out the characteristics shared by successful bridal show exhibits. However, even award-winning booths need pre- and post-show marketing support to convince show attendees to use your products and services.
Sized and Situated for Selling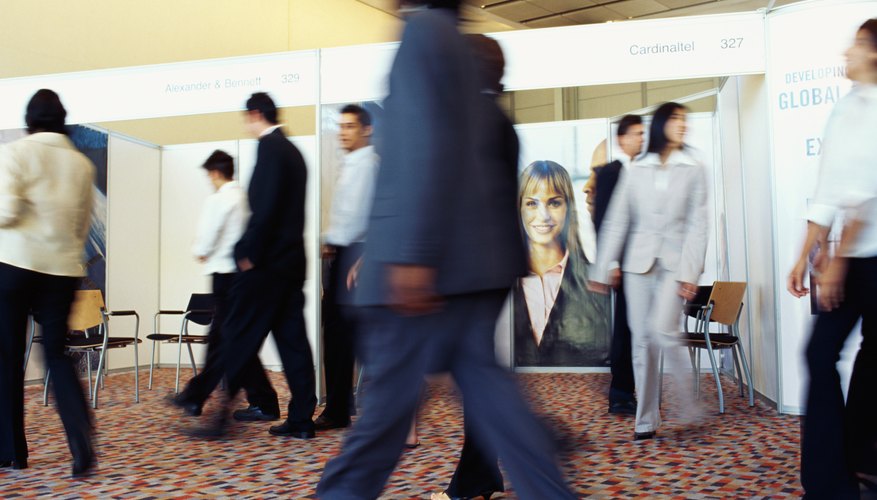 Ciaran Griffin/Stockbyte/Getty Images
Budget determines the booth size you can afford and, depending on the show, may limit your location choice. The prime spots may carry the highest price tags, while the least-expensive booths often occupy the outer edges of the exhibit space. Before making a commitment, study the show floor plan and note what vendors have already booked to avoid choosing a location next to or across from a direct competitor. Consider traffic flow and how you can use it to your advantage. For example, space along aisles leading to the fashion show or entertainment offers high-traffic exposure, while a booth at the end of an aisle may give you two traffic-facing sides. Booths near, but not too close to, popular caterer and bakery enjoy high visibility among attendees waiting to sample food.
Branded Design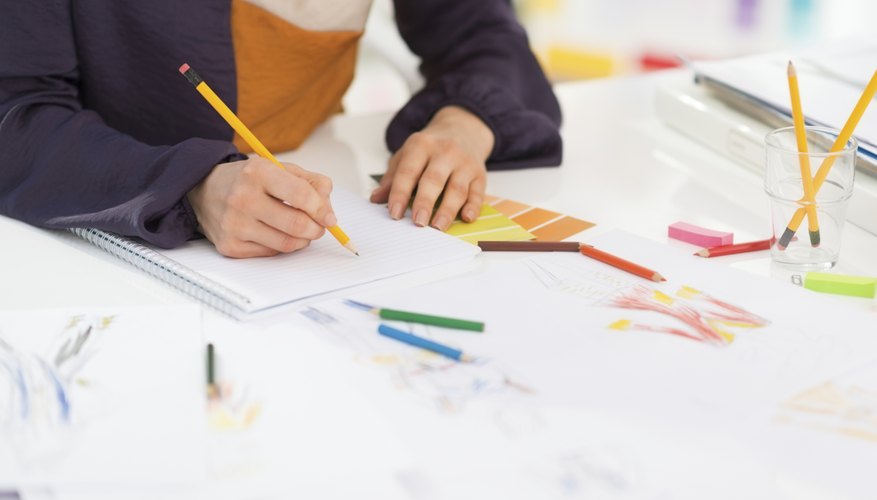 Alliance/iStock/Getty Images
Your company image -- logo, colors, font used for your letterhead and website -- becomes the foundation for your booth decor. By playing off of your business' color scheme and adding lighting and professionally made signs, carpeting and drapes for texture, you can create a unique, inviting space and let brides know what you do. Follow visual merchandising practice: Limit yourself to three colors and incorporate height in your displays for interest. Consider bringing your own table linens or draping colorful runners or diagonal squares over the standard white cloths provided by the show. Aim to present a consistent look that complements your marketing materials from business cards to website. Have an inexpensive promotional handout for the masses, but invest in a more glossy piece or a DVD to give to serious prospects.
Setting the Stage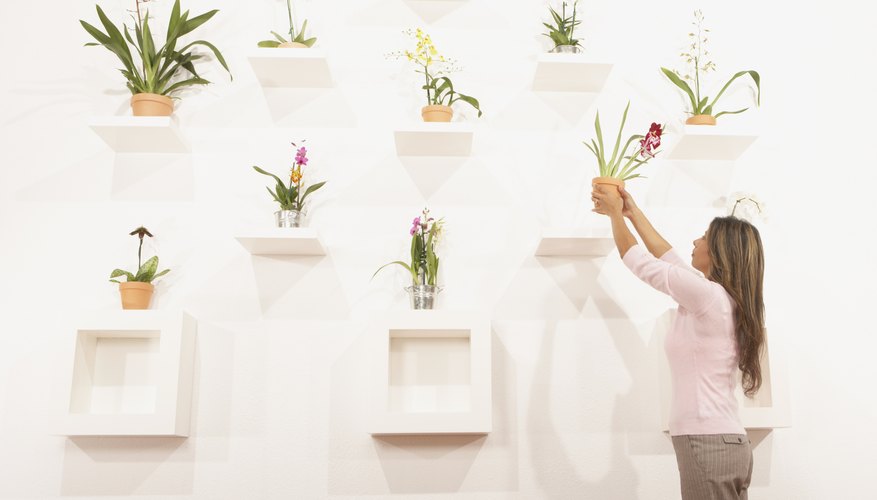 Plush Studios/Blend Images/Getty Images
Your booth floor plan should encourage display viewing. Portfolios or albums on tabletop easels with theme ideas, photos of weddings you've done and testimonials keep clutter at bay and allow you to showcase a broader range of your capabilities. Large digital photo frames or a large monitor on a back wall can repeat a series of visuals, including your logo, throughout the show. Plan the placement of display tables to encourage browsing without overlooking the need for a seating area to hold consultations. For example, two smaller tables in a T or L configuration appear more inviting than one table against the back wall. If your presentation uses sound, set the volume at a level that doesn't interfere with conversation or a neighboring booth.
Welcome Mat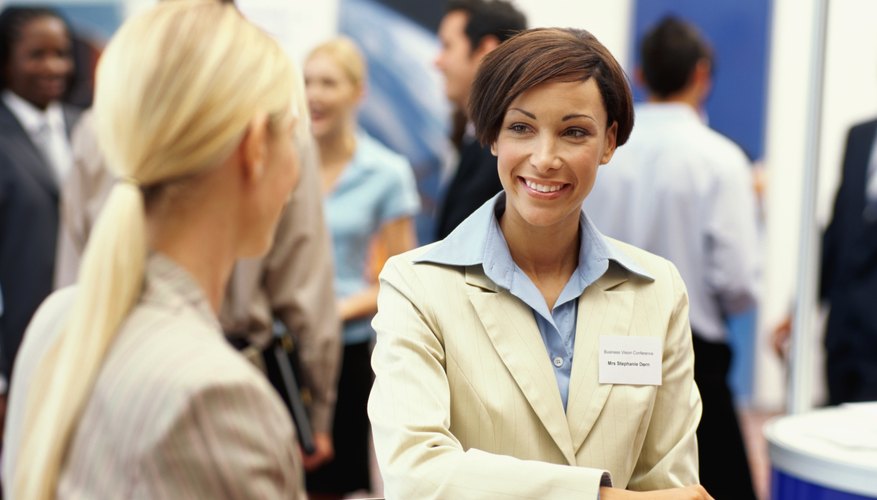 George Doyle/Stockbyte/Getty Images
A well-planned booth draws visitors, but your attitude toward them builds business. Friendliness, a smile and genuine interest in prospective clients help to engage them in business-building conversation at bridal shows. Asking a former client to appear at your booth increases your credibility and distinguishes you from competitive exhibitors. She can share her wedding album and experience working with you in exchange for a free family portrait, an anniversary cake, dinner for two or customized holiday cards, depending on your business. Visitors may not remember everything you say or had on display, but they will remember that you made them feel special.
Stewart Cohen/Blend Images/Getty Images