Justin Sullivan/Getty Images News/Getty Images
In 1940, Dick and Mac McDonald opened McDonald's Bar-B-Que Restaurant in San Bernardino, California. Since then, the golden arches have become one of the most recognizable symbols in the world. Millions have been served French fries, hamburgers and sodas at thousands of franchises through out the world. McDonald's has been able to withstand wars, economic downturns and competition by focusing on key success factors.
Customer Range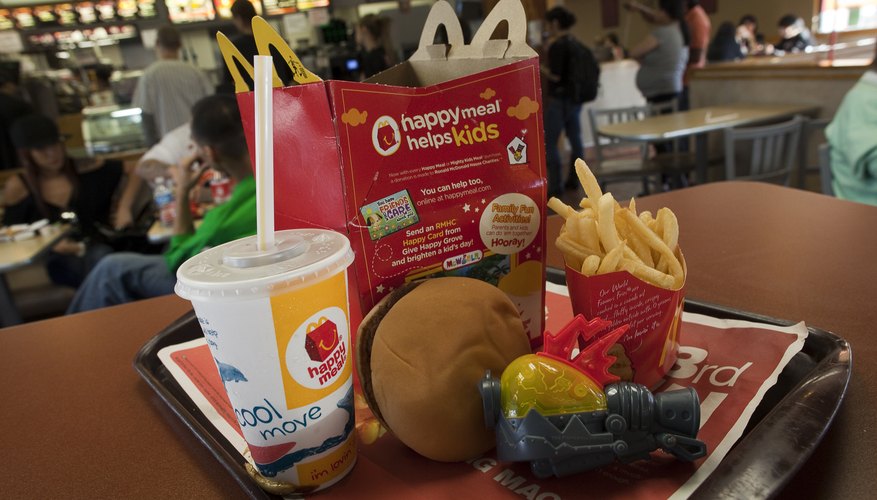 David Paul Morris/Getty Images News/Getty Images
A key factor in the success of McDonald's is its ability to appeal to a wide range of customers. For example, in June 1976 McDonald's introduced a breakfast menu to capture more customers, according to a case study by business analyst Jim Nelson's. Nelson stated that McDonald's also created the famous Chicken McNuggets in 1980. Happy Meals appeal to children and the restaurant menu offers a wide range of choices for parents. The Big Mac, Angus Deluxe, Quarter Pounder with Cheese and the Big n' Tasty are just some of the 32 sandwiches offered on the McDonald's menu at mcdonalds.com. McDonald's appeals to a wide range of customer preferences.
Nutrition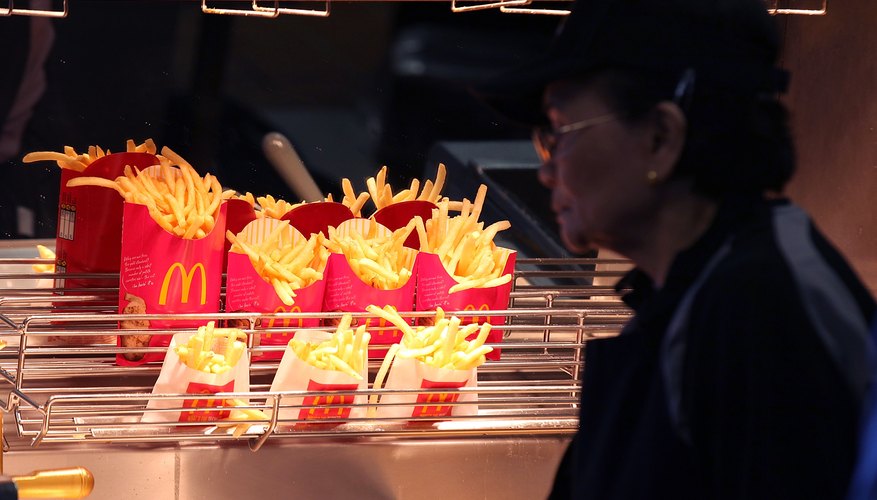 Justin Sullivan/Getty Images News/Getty Images
On the organization's website, McDonald's states that part of its success is due to its commitment to the well-being of customers. In 2004, McDonald's established a global advisory council to provide expert guidance on nutrition and well-being. To satisfy health-conscious customers, the fast-food company began to include high-quality choices on the menu. Customers are able to choose from hamburgers or salads as their main entrée. Apples may also take the place of French fries in children's Happy Meals. McDonald's also pledged to provide customer-friendly nutrition information on menu items. Customers have access to the caloric and fat content to make better choices. This acknowledgement of customer health has helped keep McDonald's successful.
Availability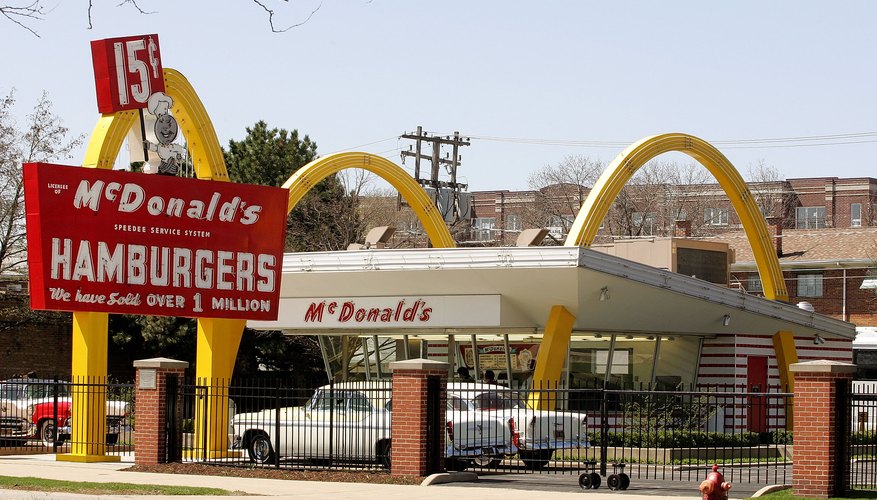 Tim Boyle/Getty Images News/Getty Images
McDonald's has made convenience a key factor in its success, according to Jim Nelson's study. Restaurant locations are so prevalent in suburban towns and cities that you are never more then a few minutes away by car or by foot. Shopping centers and strip malls generally have a McDonald's included or within walking distance. Some stores have positioned McDonald's restaurants inside for customer availability.
Affordability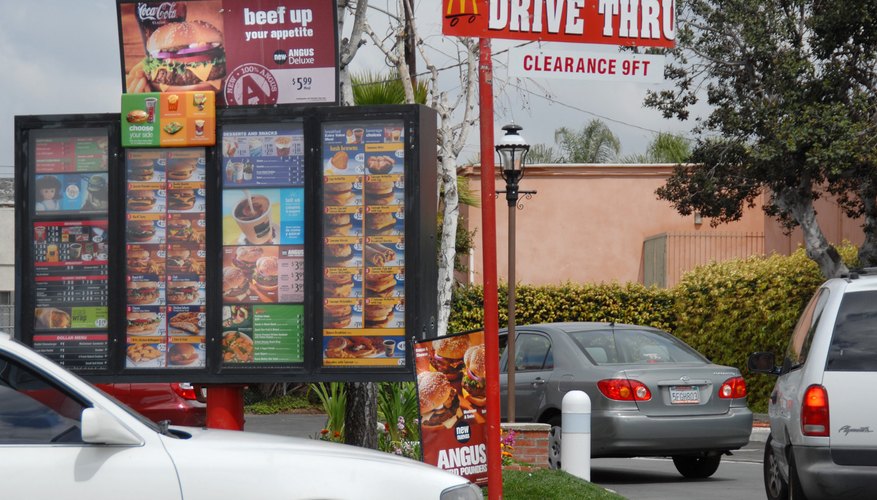 Jamie Rector/Getty Images News/Getty Images
McDonald's has weathered economic downturns because of the affordability of its menu, according to Bloomberg Business Week. Concepts like the Dollar Menu give customers the option to eat a full meal at a small cost. For breakfast on The Dollar Menu, a customer may have a sausage biscuit, a small premium roast coffee and a hash brown for $3 plus tax. French fries, hamburgers and side salads are offered on this menu through out the day. Because of the fast-food restaurant's ability to appeal to low-income and middle class families, the company continues to see profit gain. An October 2010 report from the International Business Times states that, "The world's largest restaurant chain posted 10 percent growth in its third-quarter profit that topped market estimates."
References
Resources
Writer Bio
Althea Thompson began writing professionally in 2002, and her work has appeared on CBN News and in the award-winning "Focus Magazine." She holds a Master of Arts in journalism from Regent University and a Bachelor of Arts in communication and writing from Houghton College.