Types of Manpower Planning
by Justin Mitchell; Updated September 26, 2017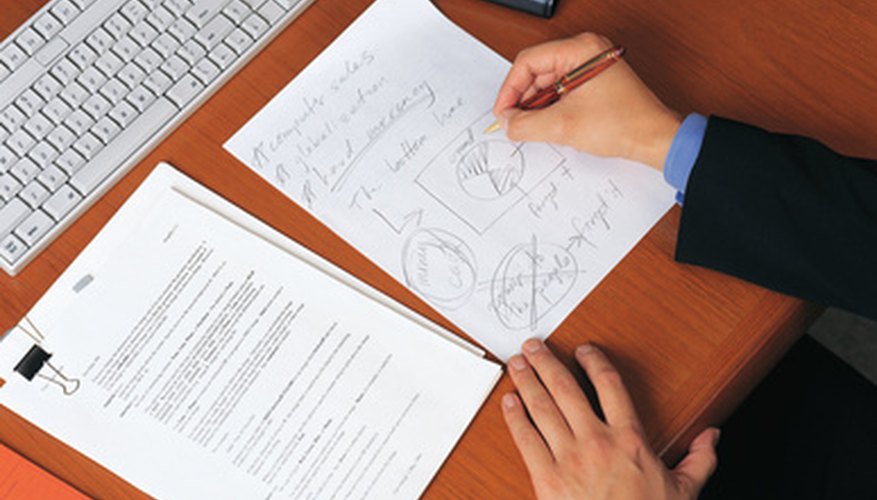 Manpower planning, or human resource planning, is one of the most important functions of modern management. Manpower planning is essentially the task of trying to place the right people in the right situations, depending upon where their strengths and skills are. The hope is that when put into the proper niche, these people will in turn provide the greatest positive impetus to the company's development. Manpower planning can be placed into three major categories: short-term, intermediate-term and long-term. Each of these types has its own significance and importance.
Four Phases
At all points, manpower planning has four "phases": gathering and analyzing data, establishing objectives, designing and implementing programs, and monitoring and evaluating these programs. These phases play an important role in every type of manpower planning, but often in different ways.
Short-Term Manpower Planning
Short-term manpower planning refers to staffing needs in the near future. It mainly involves a keen awareness of demand and supply, that is, an awareness of what positions need to be filled and who in the workforce is available to fill those positions. Usually, it is much easier to establish objective at this point in manpower planning. These objectives usually involve how to attract desirable employees and how to get rid of undesirable ones. Short-term manpower planning programs include recruiting programs, selection programs and performance appraisal systems. Assessing the level of success at this point is usually very easy.
Intermediate-Term Manpower Planning
Intermediate-term manpower planning involves a lot more uncertainty at every phase of manpower planning. The main question that must be asked is, "What will we need?" The task becomes less about evaluating what is available now and more about forecasting. Often, a lot of these questions are answered based upon the judgment and discretion of midlevel management. Establishing objectives in this type of manpower planning usually involves trying to adjust employees' skills to match those that will be needed in the immediate future.
Long-Term Manpower Planning
Long-term manpower planning is becoming one of the most important tasks faced by companies that want to survive. Succession planning is a large part of this type of manpower planning. It involves judging what kinds of skills managers will need in the future and figuring out how to provide people the chance to build these skills. Also, competitive strategy plays a big role in long-term manpower planning; will the company want to focus on maintaining innovation or on cutting costs? Career development programs are often a part of the third phase of this type of planning. The success of long-term planning programs is still difficult to assess, but as time passes, more and more information becomes available.
References