Basic Accounting Functions
by Sheila Shanker; Updated September 26, 2017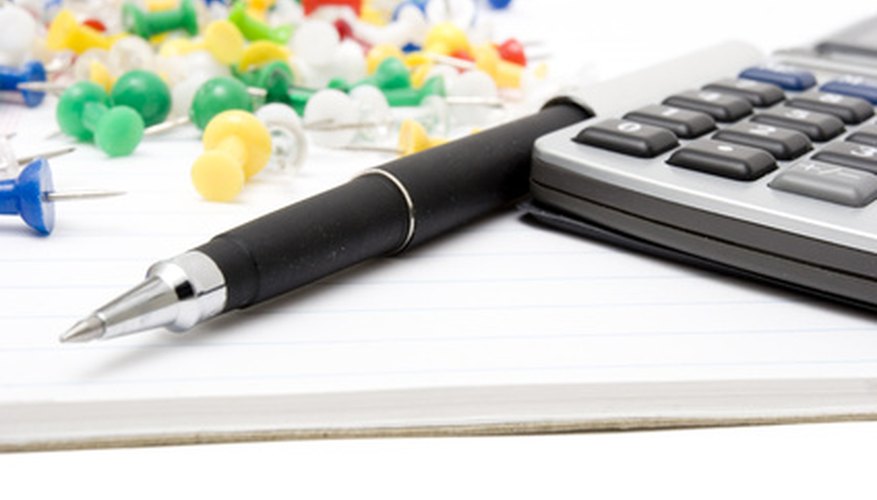 Accounting, usually seen as back-office operations, helps businesses measure profits and effectiveness of operations. Accounting functions involves recording, calculation, and classification of data. Handling lots of paperwork, an accounting department must be well-organized with trained staff performing accounting tasks. Nowadays, usually a software is used to assist this process.
Record-keeping
One of the main functions of accounting is to record business transactions, such as sales and expenses. Record-keeping is also known as bookkeeping, which is a specific way to capture and organize data. If a business does not capture proper business data, it cannot effectively use an accounting system. Many times sales and other data are presented in paper form, which is manually entered and recorded in an account system.
Classification
Business transactions are classified in a systematic way. A sale could be classified as income and a paid bill could be classified as expense. They are not all bunched together in a listing; they must be classified to make sense. Consistency in classification is a must. For example, if you paid rent in March, when you pay rent again in April, the amount should be classified the same way as the one in March.
Summarizing
After data are recorded and classified, the next step is to summarize them in reports or queries. Summarizing accounting data in reports is called "compilation" and accounting software helps this process immensely. If you want to know if you have had a profit or a loss last month, you look at a "profit and loss statement, " which summarizes all transactions for that month. You will not see all transactions that make up the rent expense, for instance, you will see only one line item summarizing and adding up all rent expense transactions for that month.