Short-Term, Medium-Term & Long-Term Planning in Business
by Mary Jane; Updated September 26, 2017
Making business plans is an important step in growing and expanding your business. Rather than making the plan to earn millions within the next five years, make solid and detailed plans that are realistic with various goals as milestones. These plans should include short-term, medium-term and long-term plans to keep your business growing and advancing on the market.
Short-Term Planning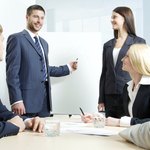 Short-term planning addresses goals that can be obtained within a short period of time. Short-term usually refers to anything that can be done within a week, such as getting a website up for the company, to a year, like expanding the customer base by 50 percent. Other short-term plans include selling a certain amount of products each day, publishing a newsletter on a monthly basis and hiring new employees for marketing.
Medium-Term Planning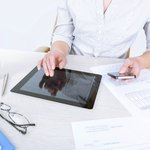 Medium-term planning refers to the plans that may take anywhere from a year to five years to implement and complete. Examples of medium-term planning include increasing the income from the products sold, increasing the product line with 10 new products over a five-year period, letting third-party manufacturers go to build products on company plant and stabilizing the net worth of the business by gaining more assets and paying liabilities.
Long-Term Planning
Long-term plans are those that take anywhere from five years and up to complete. At the time of business launch, long-term plans can appear unrealistic, so many business owners go back and adjust long-term plans to suit the direction of the company. Long-term plan examples include getting shareholders in the business, expanding the company to several states or internationally and having a net worth triple that of liabilities. All loans and liabilities can also be paid off as part of the long-term plans, especially if the loans are large.
Importance of Planning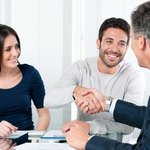 Business planning is an important aspect of growing a business, whether they are short-term plans that can be obtained within a few weeks or long-term plans that take 10 or more years to implement. Business planning allows you to do extensive research and evaluate each risk associated with a plan before you actually execute it. Some business owners simply do what seems enjoyable at the time without an actual plan, but consequences of acting before thinking can lead to loss in profits or overall failure if the decision tarnishes the company's credibility.
Photo Credits
Chagin/iStock/Getty Images