How to Start a New Night-Time Day Care
by Mike Johnson; Updated September 26, 2017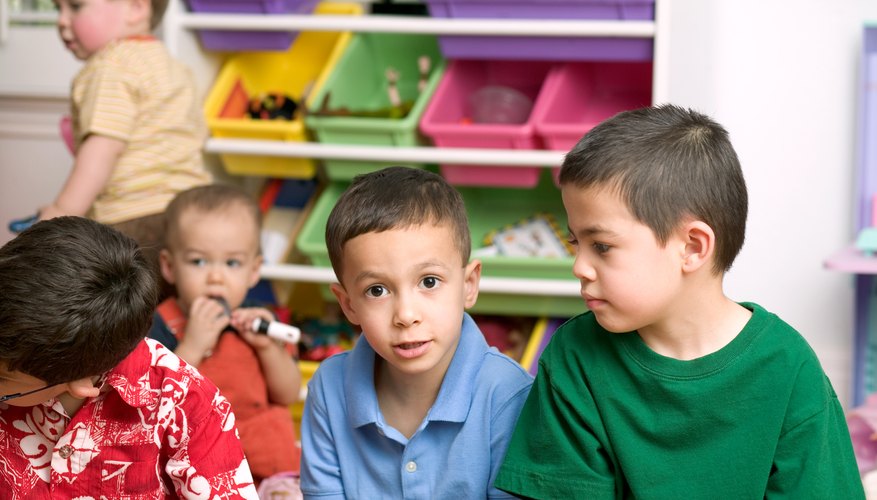 If you have a genuine love for children and caring for them and you also like to set your own hours and be your own boss, then operating a day care facility could be your ideal career. You can even operate your business at night to accommodate parents who must take on a more challenging work shift. However, before you can start a new nighttime child care facility, you must be sure to cover all the requirements of your state.
Step 1
Contact your local state Department of Human Services or Department of Social Services. This department regulates day care facilities and can give you more information about requirements for your state.
Step 2
Get in touch with the Child Care Licensing Office in your state. ChildCare.net offers a list of offices by state. You will need to apply for a license when you get a location and business plan in place for your child care facility. To receive the license, your facility will most likely have to be inspected for compliance with sanitation and safety regulations.
Step 3
Find a facility. Apply the information provided with the state Department of Human Services or Department of Social Services and the Child Care Licensing Office to acquire a facility that meets all sanitation and safety regulations.
Step 4
Hire qualified child care workers if you're planning to accept more children than one worker can legally care for. Requirements differ by state on how many children can be cared for per worker, and the number can vary based on the children's ages. Qualified workers must have child care experience, present references and pass a background check.
Step 5
Set the hours for your new child care center. Many facilities are open for 12 hours, but if the center is outside your home, it can be open longer. Evening hours can start around 6 p.m. and last through the night until around 5 or 6 a.m. the following morning.
Step 6
Stock and furnish the child care facility. Child-friendly furniture, tables, play sets and toys will be needed. Be sure all toys are safe for the age groups you will be accommodating. You need separate areas for play, meals and naps or bedtime.
Step 7
Advertise your child care facility in your community, emphasizing that you offer nighttime hours, which can be very attractive to some parents. Some inexpensive ways to start advertising your new business include distributing flyers to local businesses, door and car flyers, a yard sign or T-shirts. You can also partner with related businesses, such as doctors offices, for referrals, or even with a child care facility that offers only daytime hours.
Photo Credits
Jupiterimages/Photos.com/Getty Images