How to Calculate the Rent Cost to Park a Food Truck
by Tom Streissguth; Updated September 26, 2017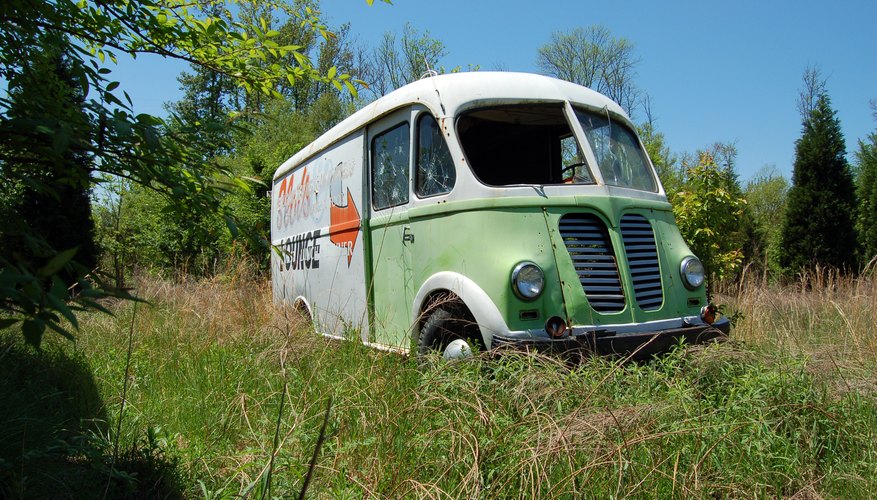 It's a hard truth about food trucks: you've got to park them somewhere. With the exception of ice cream trucks, food vendors on wheels need to remain stationary; that's the only way to grab the foot traffic and develop repeat customers. Parking costs may represent a significant chunk of your overhead, but there are some work-arounds that can save significantly on this expense.
Street Parking and Meter-Feeding
The first (and often only) option for many food trucks is street parking in a legal space, either free or metered. Some cities set aside areas specifically for food trucks and will not permit vending outside of these areas (or, like New York City, at any metered spot). You may have to pay daily rental fees to the city or simply keep feeding the meter, if there is one, for as long as you're parked in front of it. Generally, the most expensive zones are in downtown areas where traffic is heavy and parking space is at a premium.
Private Spots, Business Lots and Commissaries
Private property may serve as a convenient parking spot, but you'll need the owner's permission, which may involve a fee. Some business parks and office buildings will allow a lunch truck on their lots, either without charge in exchange for discounted meals or for a slice of the revenues. Parking at or near a commissary, if it's practical, can save on driving time and gas costs. A commissary is a large institutional kitchen, such as in a church or school, that is also open for public use. In addition to providing kitchens for prep work, some will allow overnight parking.
Events and Food-Park Fairs
Events can serve as serious food-truck moneymakers. Your city may be holding a concert or convention that allows food trucks to congregate in a parking lot or park. States and counties hold annual fairs, and food events such as the Taste of Minnesota attract thousands of hungry, curious customers over a very busy weekend. You'll need a permit from the sponsor or event host, as well as all local health and business licenses required for food trucks. A few cities, such as Austin, have set up food-park fairs. In exchange for an assured spot, you pay a flat daily or weekly rate for a permit to park there. This saves you a daily search for an open spot on the street, and of course any trouble with the city's parking authority.
Restrictions on Parking
In addition to the required licenses and permits, you must be aware of any local restrictions enforced on food trucks. Some cities will require proximity to a bathroom; others want you parked a minimum distance from any and all "brick and mortar" restaurants. Another common rule requires food trucks to serve only to customers on a sidewalk and not in the street. This can rule out parking spots on one side of a one-way street or on a parkway that doesn't have sidewalks. Overnight parking is commonly not allowed in public parking areas, and you may be required to store the truck near a commissary or on a private lot.
Photo Credits
Anthony Tueni/iStock/Getty Images