How to Price Homemade Cookies
by Rebecca Eve Schweitzer; Updated September 26, 2017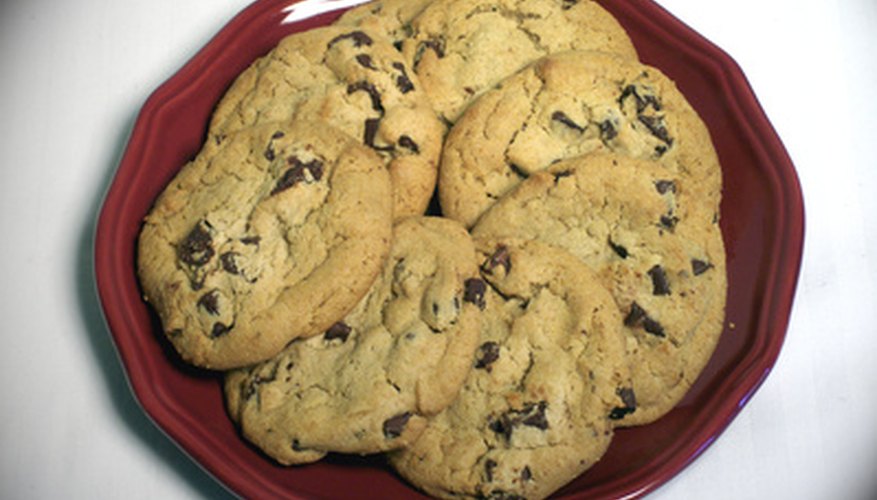 For many nothing beats a homemade cookie with some milk. Store bought cookies usually won't do anything for you if you're craving a genuine homemade treat. However, homemade cookies require time and baking skills, which means not everyone is able to get the cookies they want when they want them. Because of this homemade cookies can demand a nice price. To figure out that price, consider your costs, the value of your product and the cost of running a successful cookie business.
Step 1
Calculate the cost of all ingredients and packaging. Do this by adding up the cost of the ingredients used to make an order of cookies. Don't forget to add in costs like packaging and the cost of using the oven. Some of these calculations may be hard to come by, but estimate your costs to the best of your ability.
Step 2
Set a rate to pay yourself for the time spent making cookies. If you make a lot of them the time will matter so don't leave your pay out of the equation. To figure out a good pay rate, consider researching what bakers in your area make since pay rates vary based on location and cost of living. Also, if you have formal culinary training, you might earn more than amateur.
Step 3
Add in general business costs such as the cost of a website, business cards, financial and business fees, and advertising or marketing costs.
Step 4
Consider the value of your cookies when deciding how much profit you should make. Ask yourself, friends and potential buyers what the cookies, complete with presentation and packaging, are worth. You aren't only selling cookies; you are also offering convenience and possibly attractive packaging and other personal touches. Use this information and the figures above to come to a workable price for you and your customers.
Step 5
Allow prices to change. Let customers know that prices may change based on the cost of ingredients, packaging or other changing costs.
Tips
Check out your competition for pricing ideas. Consider offering bulk or wholesale prices for large orders, but don't forget to maintain a profit on these sales. Discuss all prices before accepting an order and write the agreement down making copies for all parties involved.
Photo Credits
chocolate chip cookies image by Leticia Wilson from Fotolia.com