How to Create VAT Receipts
by Jean Asta; Updated September 26, 2017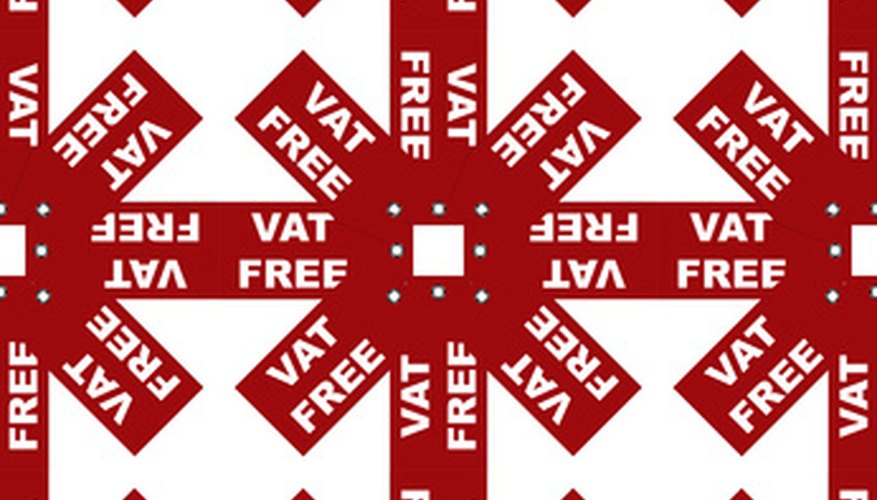 Retailers and other businesses create Value Added Tax (VAT) receipts to give their customers the paperwork needed to apply for a refund of the tax. VAT-registered businesses must give a VAT receipt to any other VAT-registered customer. However, retailers don't have to issues a VAT receipt unless the customer requests it. Requirements for the information included on a VAT receipt differ depending on the amount of the sale.
Create the VAT Receipt
Step 1
Calculate the total sale amount including the VAT.
Step 2
Determine whether the total sale amount is above the current limit allowed by Her Majesty's Revenue and Customs Office for a simplified VAT receipt. In 2010, the limit was 250 pounds or less, including VAT. If the total sale is below the limit, proceed to step 3. If it is above the limit, proceed to step 4.
Step 3
On your existing sales voucher or receipt format, write your business name and address, your VAT registration number and the date of the sale. If you charged multiple VAT rates for items, you must also write the VAT rate applied to each item and the total price including VAT. Make a copy of the receipt for your records. Stop here.
Step 4
Ask the customer if he will agree to a modified VAT invoice. At the top of your sales form write your business name, address, VAT registration number and the date of sale. Write the customer's name and address. For each item sold, write a description of the good or service, the quantity sold, the value of each item without VAT, the value of the VAT applied to each item and the total value of each item including VAT. If any items were exempt from VAT or were given to the customer for free, write the value of those items on the receipt as well. Make a copy for your records before giving it to the customer.
Warnings
Note that if the customer refuses a simple or modified receipt, you must complete a full VAT invoice form that you should have received when you registered for VAT.
Photo Credits
VAT Free tags background (seamless repeat tile) image by Sophia Winters from Fotolia.com