How to Register a Trademark in Malaysia
by Trisha Bartle; Updated September 26, 2017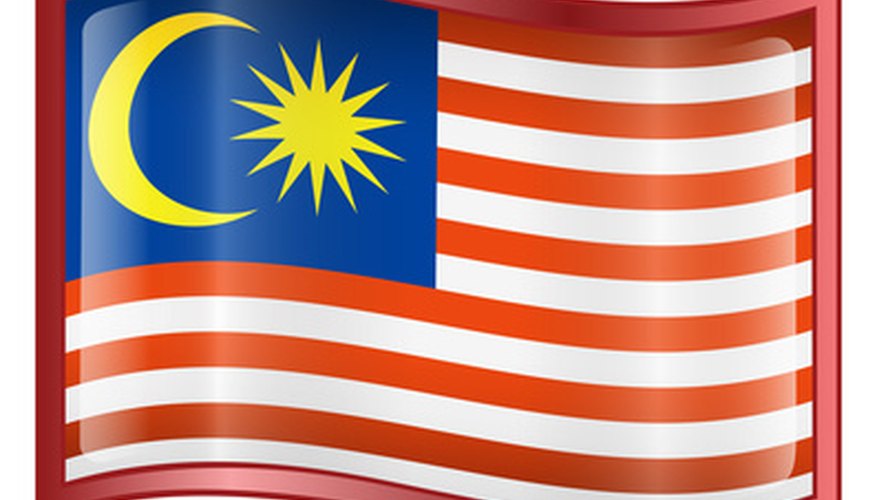 Trademarks consist of pictures, logos, words, names or other unique parts of a company or corporation. Trademarks last for 10 years in Malaysia with the opportunity to renew the trademark for 10-year time periods. Once trademarked, you own the words or images and have protection if a separate company uses the same trademarked image or mark. Although a Malaysian trademark is protected in Malaysia, it does not cross over to other countries. Fill out separate applications for each proposed trademark.
Items you will need
TM05 application
Form 49
RM 250.00
Step 1
Fill out the TM05 Malaysian trademark application. Look for the application at the Intellectual Property Corporation of Malaysia website (see Resources). Fill out fields such as a list of the goods and services your company offers and a graphical representation of the proposed trademark. Fill out, date and sign the Statutory Declaration at the end of the TM05 application.
Step 2
Print out five separate copies of your completed TM05 application including the Statutory Declaration. All five copies must be sent to the trademark office.
Step 3
Fill out form 49 to list the specifics of your company. Add information on all of the directors, managers and secretaries working under your company. List information such as their full name, national race, residential address and identity card or passport number.
Step 4
Write out a check or money order for RM 250.00 payable to "Perbadanan Harta Intelek Malaysia."
Step 5
Send in your application forms and application fee to the Intellectual Property Corporation of Malaysia. Mail everything to the address listed below:
Intellectual Property Corporation of Malaysia 32nd Floor, Menara Dayabumi Jalan Sultan Hishamuddin 50623 Kuala Lumpur, Malaysia
Tips
Search registered trademarks before starting the application process to ensure that your idea hasn't already been registered. The search can be conducted at the Public Search Room, MyIPO at the address above. A small fee of RM10 per hour applies.
Resources
Photo Credits
malaysia flag icon. (with clipping path) image by Andrey Zyk from Fotolia.com