How to Start a Cable Television Station
by Christopher Raines; Updated September 26, 2017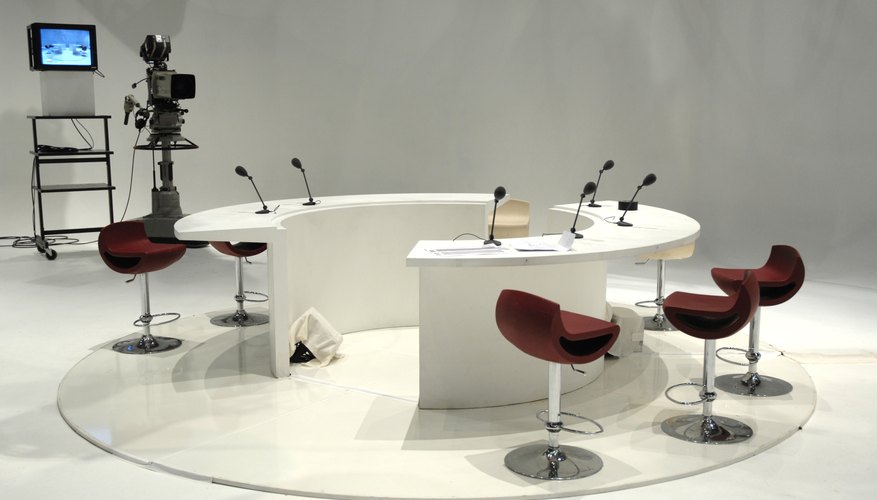 Cable television isn't just for moguls, large companies and celebrities. You can find a place on cable to start your own platform to showcase ideas, information, artistry, merchandise or business opportunities. Your own start-up cable station can create the foundation for your pursuit of a broadcasting or other career.
Find Your Place
Contact the cable company about renting a channel full-time. Depending on the company, that means for up to one year at a time. Under federal law, cable operators with at least 36 channels and those required by their local government cable franchise rules must set aside channels for leased access by commercial programmers. The most you'll have to pay a month is determined by a federally-mandated formula which depends in part on the number of channels and subscribers. You'll spend more to lease a channel from larger providers. Some companies require programmers to carry workers' compensation insurance or insurance that covers damages resulting from negligent operations, defamation or infringement of trademarks or copyrights.
Technical Preparations
For broadcast quality content, find a professional-quality, or "prosumer," camcorder. According to Videomaker Magazine, a unit will start near $2,000. You will need hardware and software to burn digital video discs, which need to be broadcast quality. Some cable companies will not accept VHS recordings for leased channels. With an Internet connection and video streaming equipment, you can deliver videos and live programming for the cablecast. The Leased Access Programers Association provides information on streaming equipment which costs less than $5,000.
Your Name and Sign
Make sure someone has not trademarked the name or logo you want to use. Type your proposed channel name into the Trademark and Patent Office's trademark search tool at uspto.gov. If you want to develop an online site to promote or complement the channel, consult the WHOIS database to determine if your desired domain name is available.
Your Channel's Birth Annoucement
Announce the launch of your channel via social media, press releases and online forums in which you participate. Find businesses or organizations that have views or activities that match your genre. Establish a booth at a county fair or local festival. You may consider filming an ad telling the participants that it will be featured as a premiere broadcast on your channel. Include the name of the cable operator and channel in your publicity efforts. If you're starting a channel to sell merchandise, promote your channel at trade shows or online trade associations.
Getting Paid
If you're broadcasting a shopping or infomercial channel, your earnings will come from the sales you generate or the fees you collect from infomercial programmers. Otherwise, you'll need advertisers to make money from your cable television station. Draw your advertisers from regional businesses such as distributors of products. Your cable company may balk at your attempts to attract local businesses who are already customers of the company.
Photo Credits
dandanian/iStock/Getty Images