How to Make Money Sandblasting
by Kelly Taylor; Updated September 26, 2017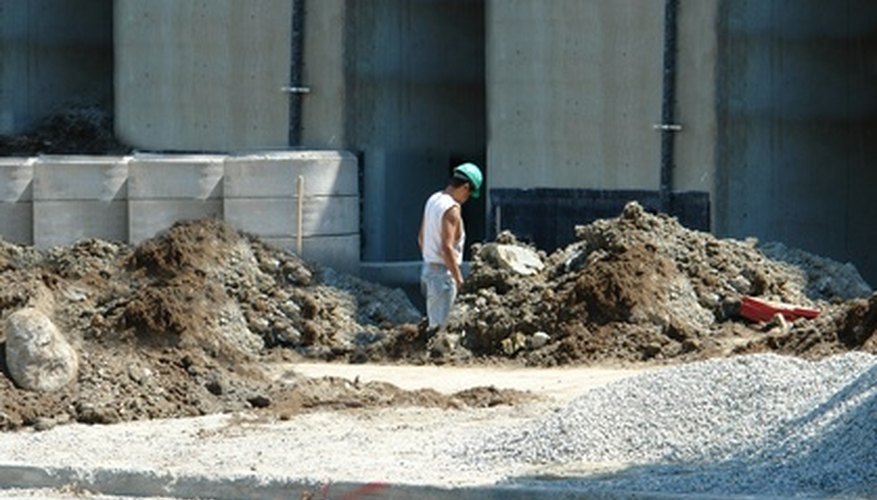 Sandblasting is used to decorate glass, metal, stone and hard plastic. There are many different types of sandblasting work. Depending on the project, it may also be used to clean floors, walls, design headstones and remove rust. Operating a mobile or physical location sandblasting service can be profitable for someone who's creative and enjoys working with their hands.
Items you will need
Sandblaster
Safety gear
Liability insurance
Vehicle
Step 1
Learn about the various types of sandblasting then pick one to specialize in. For example, headstone sandblasting is a popular niche. Depending on your funds, decide if you will operate as a mobile sandblaster or from a physical location. Operating a mobile sandblasting business will allow you to increase profits because of the larger availability of work. It also costs less to establish and operating expenses are low. Estimated start up costs of a sandblasting business can range from $2,000 to $10,000.
Step 2
Secure all of the appropriate licenses for your company, such as a business or vendor license. Contact your county and state government about additional permits that may be needed. Register your business as a legal entity. Apply for state, federal and local tax numbers. Buy business insurance that will cover unexpected expenses. By legalizing your business, customers will feel more comfortable doing business with you.
Step 3
Increase profits by keeping operating costs low. Select sandblasting media. Buy quality equipment from local wholesalers for a reasonable price. Use custom letters to decorate your business or mobile unit. Decide on the methods of payments you will accept. To cut merchant costs, consider using PayPal or Google Checkout to email customer invoices. Contact your bank about establishing a merchant account if you want to physically accept payments.
Step 4
Select a a popular sandblasting area. Headstone blasting at cemeteries is a profitable sandblasting job. Visit all of the cemeteries and monuments in your area to inquire about this service. The average income of headstone sandblasters is $20 to $30 an hour depending on the job assignment. Each headstone usually requires one to two hours of work. Another excellent way to make money is by sandblasting automobiles, bicycles, motorcycles and antiques. Glass etching is popular at flea markets and another quick way to make money.
Step 5
Market your business to individuals and companies to increase profits. Advise family, friends and acquaintances to pass the word about your business. Advertise in newspapers and magazines to gain notoriety. Post fliers throughout town to alert prospective customers of your business. Design a website that includes business information. Print business cards to handout at networking events. Explore new ways to market your business and bring attention to your company. This will increase profits and bring a consistent amount of business to your company.