How to Start a Small Business in Japan
by Contributing Writer; Updated September 26, 2017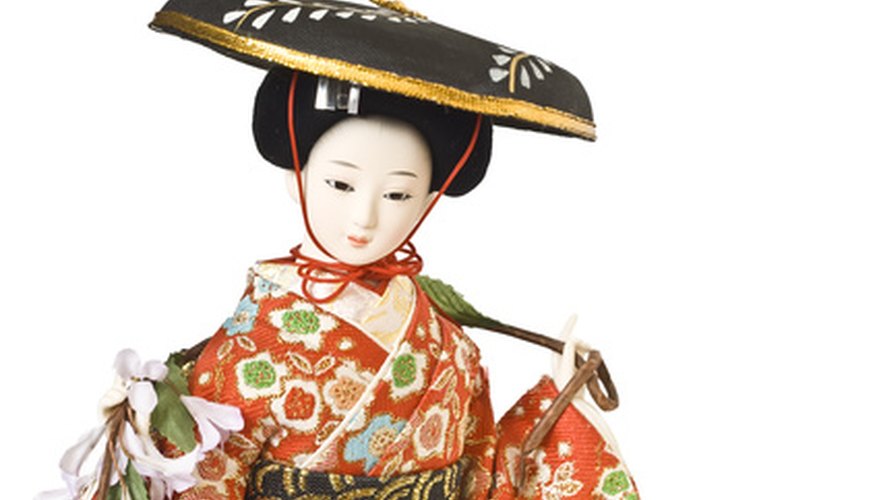 Establishing a business in Japan requires even more planning and hard work than in your home country. The Japanese economy focuses on connectivity, portability and personalization. Though rules and regulations are different from those in the United States, they are easy to understand and follow. With preparation, the entrepreneur can avoid bureaucratic, legal, cultural and language barriers.
Items you will need
Business plan
Business registration
Certificate of incorporation
Start-up capital
Step 1
Study the market and determine if your business plan would work in Japan. Daily essentials are very costly in Japan. Consider starting a business in that niche.
Step 2
Call the Japanese embassy in your country and inquire about the Japanese visa status for nationals from your country. People from certain nations can enter Japan without a visa.
Step 3
Subscribe to Japanese business publications to understand its economic and financial issues. For example, "Nikkei Business" comes out in both Japanese and English languages. This publication discusses economic trends, emergence of new products, currency discussions, trademark rules and other relevant topics.
Step 4
Register your business as required by the local prefecture. Businesses in Japan must register as "tokumei yugen kaisha," the equivalent of a limited liability company in the United States, or the "tokumei kumiai," a limited partnership.
Step 5
Apply to receive a certificate of seal registration. Business people must have this certification to complete all legal contracts in Japan. Register the business with the Legal Affairs Bureau of the Ministry of Justice. The process of registering can be time consuming and costly, too.
Step 6
Examine and review the Japanese tax system. The tax system for international business owners can differ slightly from that of local entrepreneurs. Consult a tax adviser to find out about tax advantages for international or non-Japanese business owners. You must submit the tax paperwork at the district tax office two months before the incorporation date. Japanese tax authorities also require you to file a notification for the opening of a payroll office within one month of the opening, and an application for the approval of blue tax returns in three months. Blue tax return status, initiated to encourage proper bookkeeping, offers an entrepreneur tax advantages. You must also must file a commencement of business notice with the local tax office within 15 days after you open for business.
Step 7
Sign up with local networking clubs, forums and websites in Japan to meet other people in the industry. For example, Mixi is a popular social networking website that allows members to discuss work activities. If you don't have the time or don't want to put in the effort to update your business's page, you may consider hiring a part-time employee to do it. Mixi can be very effective in spreading the word about your business. Consider attending product shows and trade fairs that host Japanese buyers and sellers. These are good places for networking and meeting potential business partners and clients.
Step 8
Make the most of JETRO. JETRO, which stands for Japanese External Trade Organization, has offices in Osaka, Tokyo and Yokohama. The organization offers budding entrepreneurs free work spaces for three months as they search for offices, retail locations or production areas. These work spaces can be used to meet investors, potential clients and business partners.
Step 9
Recruit employees, if needed. It's a good idea to hire some local staff who understand the culture and speak the language of Japan. Submit the required paperwork to the Labor Standards Supervisory Office if the company has 10 or more employees. This requires you to provide details like number of working hours, wage payments, salary payments, payment method, benefits, bonus, etc. You will also have to apply for labor insurance at the Public Employment Security Office.
Step 10
Make an effort to learn Japanese and about the local culture. For example, Japanese prefer to bow as a greeting. Remember, the Japanese business culture is based on hierarchy, so address people by their proper titles.
Step 11
Adjust your advertisements and marketing plan to make them work in Japan. For example, Japan has a high population density, so advertising through large-scale posters and billboards can reach thousands of potential customers. Hire freelance ad campaigners and designers to ensure that you don't offend the local culture.
Photo Credits
Japan doll image by Dmitry Sosenushkin from Fotolia.com