How to License My Invention
by Katebo; Updated September 26, 2017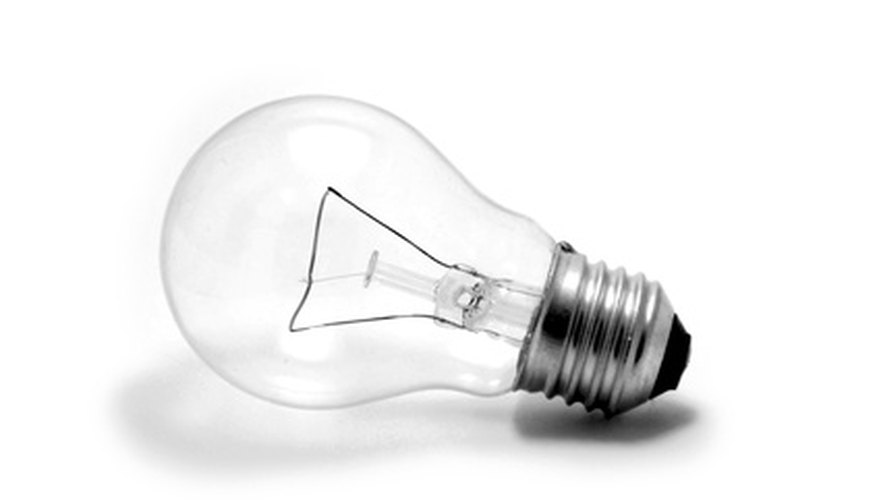 There are at least a couple of ways to license your invention and make money. The path you take probably will depend on how much money you have to invest into your invention idea. Before you attempt to license your invention, make sure, at a minimum, that you protect your invention with a provisional patent application (PPA).
Items you will need
Provisional Patent Application
Filing fee
Step 1
Draw your invention on a piece of paper and label every part.
Step 2
Read the terms of the provisional patent application and fill out the form. This form can be found on the U.S. Patent and Trademark Office (USPTO) website. The cost is around $110, and filing a PPA grants you the right to say that your invention is "patent pending" for one year. Include your drawing when filing your application with the USPTO.
Step 3
Create a working prototype of your invention.
Step 4
Call appropriate companies who might be interested in licensing your invention and ask for the name and title of the person in charge of reviewing unsolicited products or inventions.
Step 5
Contact these companies via letter. Send the letters by overnight carrier to ensure that they do not get lost in the shuffle.
Step 6
Call the contact persons at the various companies with a follow-up call one week after they were to receive the letters to see if they got your letter and to see if they are interested in licensing your invention.
Step 7
Hire a lawyer to represent you as you go into negotiations with the company interested in licensing your invention.
Tips
If you license the rights to your invention to a company, you or your lawyer can negotiate with that company for a mutually satisfactory royalty payment for a set number of years.

Check out edisonnation.com and innocentive.com to find out what their clients are looking for. These companies represent large companies who are looking for inventors to fill their customers' needs and desires. Your invention already might fit into what they are looking for, or the companies might inspire you to come up with new ideas.
References
Resources