How to Find My Articles of Incorporation
by Peyton Brookes; Updated September 26, 2017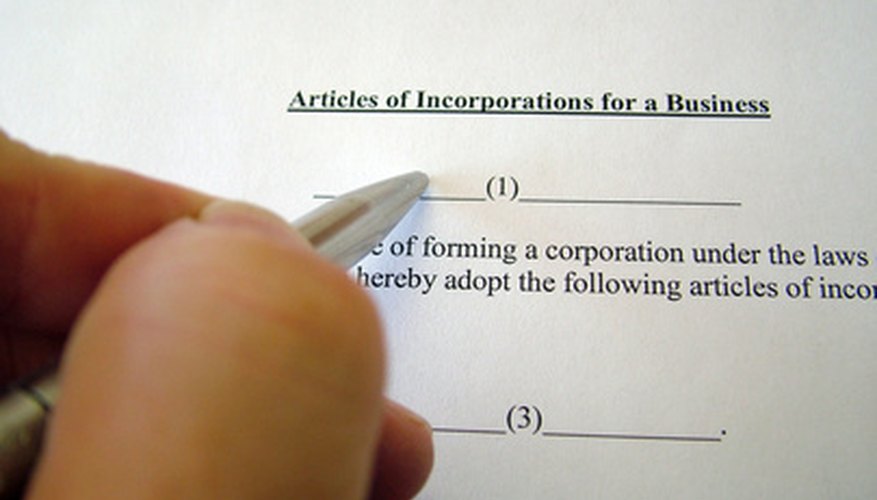 Articles of Incorporation are a legal business document that creates a company and identifies its founders. According to FindLaw, the Articles "act as a charter to establish the existence of your corporation in your state, and set forth certain basic information about the new business." In the United States, states are responsible for establishing and enforcing laws related to business matters. If you have misplaced the certified copy you should have received after filing with your state, it is a simple matter to request another.
Step 1
Learn which office handles business registration in your state. Typically, this will be the Secretary of State (or commonwealth). Most states have websites with this office's contact information. For example, the Maryland Secretary of State homepage links businesses to registration information. (See resources for a link to US secretaries of state).
Step 2
Contact the office and request a certified copy of your Articles of Incorporation. Find out where you can obtain the application, what documents are needed for the application, and inquire about fees.
Step 3
Select a submission method. Most states allow you to submit your request in-person, by mail, online or via fax. Many provide a downloadable application from their websites.
Step 4
Complete the required paperwork. Review the application carefully. Take note of where to send the application and accepted forms of payment. Complete the application and provide a notary if required.
Step 5
Submit the application and pay the required fee. Keep your confirmation. Expect to pay a flat fee and an additional fee for each page. Flat fees range from $3.00 to $52.00, depending on your state. Additional pages can cost between .50 and $2.00. Articles of Incorporation are usually two or three pages long. You can request an expedited copy, which costs more but speeds the process. (See resources for a link to pricing information).
Step 6
Review the certified copy of your Articles as soon as they arrive, typically between one business day and two weeks, depending on your state and whether or not you requested expedited service. Review the information carefully. The document should detail the name of the business, the business location, powers of the document, purpose of the company, the resident agent's name, list of board of directors and their addresses, company bylaws and signatures. Report any discrepancies immediately.
Photo Credits
incorporations articles image by Keith Frith from Fotolia.com