How to Build My Business Credit on an EIN
by Qyou Stoval; Updated September 26, 2017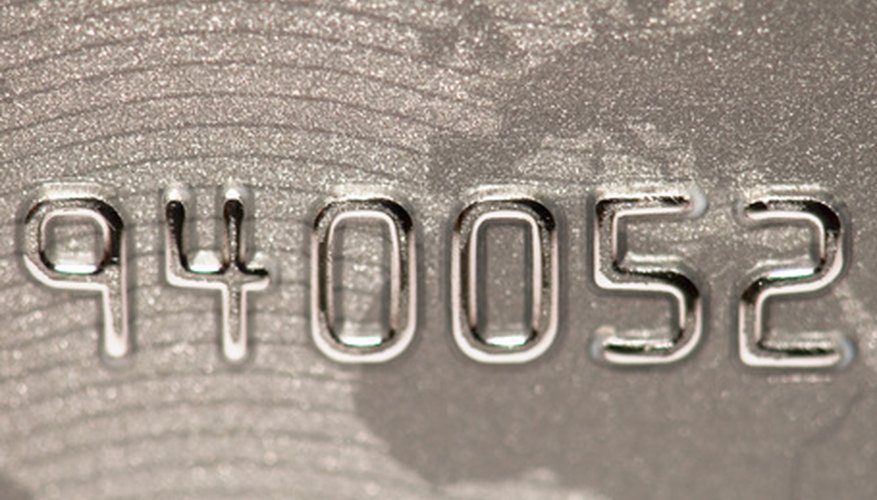 In order to start a new business, purchase new equipment or generally expand, business owners sometimes need to obtain financing or credit. In order to do this, certain requirements must be met. In some circumstances, business owners can establish business credit without having to personally guarantee the loan or credit with their social security number. An EIN (employer identification number) is the first resource needed to build business credit for an organization.
Step 1
Apply for an EIN from the Internal Revenue Service (IRS). An Ein is a free, nine-digit number that identifies your business with the IRS. Obtain your EIN by visiting the IRS website, or contacting an IRS agent over the phone. The IRS phone number is 800-829-1040.
Step 2
Incorporate your business Speak with your attorney or certified public accountant to draft your company's articles of incorporation. Visit your Secretary of State's website if you want to attempt to incorporate yourself. Creditors may not extend credit for your business if they cannot verify that you are a legal corporation.
Step 3
Obtain a business telephone line in your home or office. Many creditors will not approve your business if they cannot verify that you have a phone number in the business name. When choosing a telephone provider ensure they report to 411 and the Yellow Pages. You may purchase a voicemail service that allows you to pay a fee to have your number reported to directory assistance.
Step 4
Apply for a DUNS number from Dun & Bradstreet. Dun & Bradstreet is the credit bureau for businesses. They track the timely payments your business makes to various companies. There is no cost for your DUNS number and you can receive it within 30 days.
Step 5
Open a corporate checking account. Some creditors will need to prove that you have a checking account before they would extend credit for your business. Check with your local bank online or at a branch to determine if they have business checking accounts. Be sure to separate your personal purchases from your business purchases.
Step 6
Apply for small lines of credit at department and office supply stores to begin building your corporate credit. Do not apply for credit cards (Visa, American Express, etc) or loans as either you will not be approved or you will be required to personally guarantee the loan with your social security number. Start with stores like Office Depot or Quill with small credit lines or net 30 terms. As you make timely payments your credit scores with Dun & Bradstreet and Experian will increase which will allow you to apply for credit cards and lines of credit.